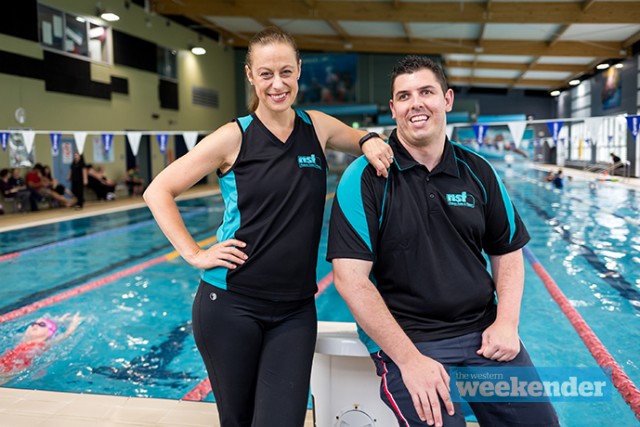 Swimming teacher Sean Webber, of St Marys, is set to make a splash after being appointed to the NSW Government's advisory body, the Disability Council of NSW.
Mr Webber has cerebral palsy but hasn't let that stop him teaching people of all ages and disabilities to swim in the Penrith region for more than 14 years.
The Disability Council provides independent advice on matters that affect people with disability in NSW as well as their families and carers.
"Being appointed to the Disability Council is an amazing honour," Mr Webber said.
"It's only because of all the supportive people in my life that I have been able to achieve the things I have and I hope that I in turn can make a difference to the lives of other people through being a member of the Disability Council."
Mr Webber and his mother, Judy Webber, designed the Achievers Program that is currently running at Nepean Aquatic Centre in Penrith, with over 50 disabled swimmers currently enrolled.
The aims of the program are to deliver a healthy and professional learning environment, provide the swimmer with a pathway from learn to swim to competitive swimming, to swim for fun, learn survival skills for life and set the environment for confidence building.
"Running the Achievers Program with mum works really well, because she has a great understanding from the disabled swimmers' parents' point of view, and can relate to the challenges they face by having a disabled child," Mr Webber said.
For more information, visit www.nepeanaquaticcentre.com.au.