This is the angelic face of Lauren Hickson, the four-year-old girl caught up in the biggest murder case in Penrith's history.
Her beautiful smile is a reminder of the day when innocence was well and truly lost in this part of the world.
On May 17, 1989 Lauren was killed by Neville Raymond Towner at Emu Plains.
The murder rocked the wider Penrith area to its core. The details of the killing are horrific and shocking.
The May 19, 1989 edition of The Sydney Morning Herald featured the front page headline: "Lauren's death: Family friend charged".
"Lauren's body was found yesterday morning in a stream just 300 metres from her home in the Nepean Caravan Park at Emu Plains," the Herald's story said.
"Teenage children who live in the caravan park hissed and yelled abuse yesterday afternoon as the unemployed man charged with the murder was taken back to Penrith police station after showing investigating officers the scene of the killing."
The Herald reported that Neville Raymond Towner was a family friend who used to live in the caravan park.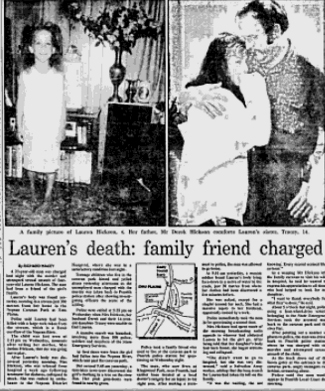 It was originally thought that Lauren may had fallen into the Nepean River, given its proximity to the caravan park. But when a television news crew discovered the girl's clothing in a tree and her pink gum boots nearby, it was obvious her life had come to a much more grim ending.
Neville Raymond Towner was originally sentenced to life imprisonment but later appealed and was granted eligibility for parole in 2009.
The State Parole Authority refused Mr Towner's parole five times between 2009 and April 2013. He still remains behind bars today, but has been granted day release.
Steve Ticehurst was a Detective Senior Constable with the Homicide Squad, Major Crimes Squad North West Region and the lead investigator on the Lauren Hickson murder.
He spoke to the Weekender back in 2013.
"The Towner case was an absolutely horrific murder… and the family are scared if Towner is allowed out," he said.
"It is my opinion and my opinion only that if a person takes a life, then they do not deserve to be released. Lauren has been robbed of having a life, a family, children. Why should anyone who takes that away from someone be given their freedom. But I just don't see the system changing… how many more lives will it take?"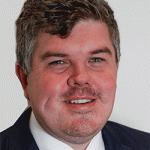 Troy Dodds is the Weekender's Managing Editor and Senior Writer. He has more than 15 years experience as a journalist, working with some of Australia's leading media organisations.