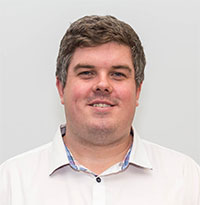 The death of a 25-year-old woman at the Stereosonic music festival last weekend again raises questions about the future of such events as they continue to become drug havens that cost lives.
I've made this point before but I really believe that the organisers of such festivals do very little in regards to promoting a strict drug free culture, despite the noise they often make in the aftermath of tragedies like the one last weekend.
The front page of the Stereosonic website, for example, proudly boasts the logos of several alcohol companies that support the event but features nothing that promotes a drug-free day.
Dig deeper into the website and you'll find some warnings about bringing drugs into the event but it's hardly enough.
Given the history and reputation that music festivals like this are building, it's about time we started to see organisers take more responsibility in promoting a strong drug free message.
Illicit drug use remains a significant part of the culture at music festivals like this, and something has to give.
Tragedies like the one on the weekend have happened very close to home too, with the annual DefQon.1 music festival in Penrith not immune from drug-related deaths.
And yet, we'll most likely see very little change. Approvals will continue to be given to events like this, and the events will continue to attract an element of people who can't have a good time without taking drugs and playing Russian roulette with their lives.
Festival organisers even admitted this week that they're powerless to prevent the drug taking that's ruining the reputation of music festivals. Again, I ask why there's not significant anti-drug messaging across their marketing.
The PR guff that follows a tragedy simply isn't good enough.
And while you might say it's all about personal responsibility and those who pay the ultimate price may only have themselves to blame, we need a much better approach than that.
The answer is difficult to find, but burying our head in the sand and piping up with some selective anger whenever another death occurs is not the solution.
The first step is to see the music festivals taking greater responsibility to stamp out the drug culture at their events.
Or would that simply impact on ticket sales way too much?
The next step may be banning them altogether until a proper and permanent resolution can be found.
Car 74, where are you?
You wouldn't meet a more down to Earth, loyal and honest bloke than Owen Stephenson.
Owen and I travelled through the outback together in 2009 as part of the Great Escape car rally, raising money for Cystic Fibrosis Australia.
Even after he managed to get us lost in the desert for several hours after a visit to the famous Cameron Corner (where the NSW, QLD and SA borders meet), we remained good friends.
Car 74, which took us on that journey to some remarkable places six years ago, has now departed Penrith, with Owen deciding some time ago to give the rally away after taking part eight times (five with Car 74).
Many people would have seen the famous Car 74 in and around Penrith over the last decade, and it was a little sad to see it on the back of a truck, heading away from the area last week.
The car is in good hands, and at least we're at no risk of another life-threatening trip to the desert with our fearless leader Owen at the helm!
Well done Owen – you've made a great contribution to the rally and to Cystic Fibrosis Australia and both of us owe that car a lot. She'll be missed.
Footy overload is a bit much
I love my rugby league, but even I think the NRL's decision to have five days of rugby league each week next season is a step too far.
The game thrives on anticipation and build-up and in some ways, that disappears when you're playing footy almost every day of the week.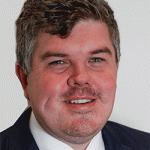 Troy Dodds is the Weekender's Managing Editor and Senior Writer. He has more than 15 years experience as a journalist, working with some of Australia's leading media organisations.