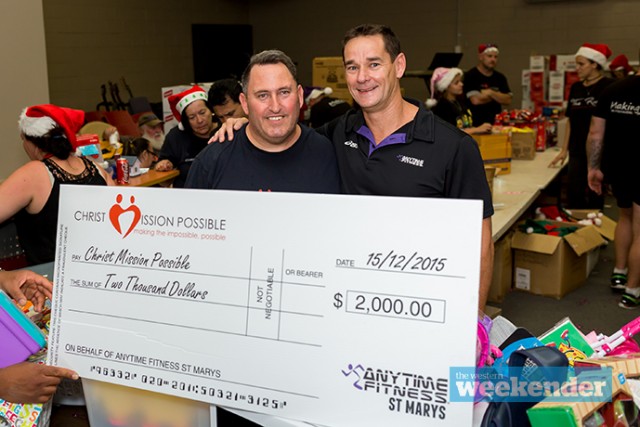 Anytime Fitness in St Marys has donated toys for kids as well as a $2000 cheque to Christ Mission Possible in Kingswood, just in time for Christmas.
The Anytime team have been busy collecting toys for the second year in a row to pass on to Christ Mission Possible as a donation.
Not only did the organisation receive several basket loads of toys, but they also received a $2000 donation, thanks to the work CEO Martin Beckett put in over the last six months to lose weight through the gym.
"Christ Mission Possible carry out tremendous work within the community and do really well looking after the homeless," said Anytime Fitness Franchisee, Shane Casey.
"It's a great feeling to be able to put just a few more smiles on people's faces and build awareness of the organisation in the community."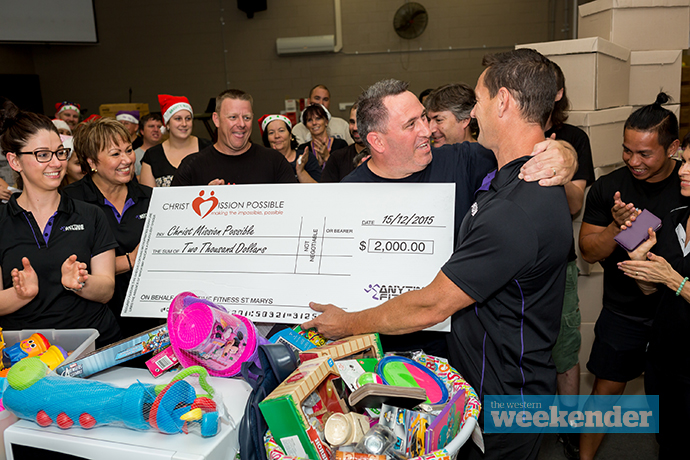 Mr Beckett and Anytime Fitness made a deal that for every kilo Mr Beckett lost, the gym would donate $100.
After losing 15 kilos, the team at Anytime Fitness decided they would donate $2000 to the organisation for Mr Beckett's hard work.
"It's great to just highlight the work that Christ Mission Possible do. It is incredible," Mr Casey said.
"It gives me a great sense of achievement to be able to donate this kind of money to a charitable organisation.
"We are just a little piece of the pie assisting them and their great work."