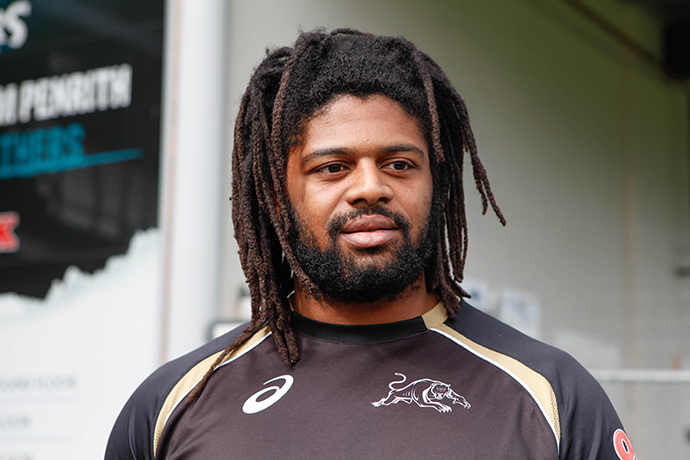 Penrith's 2016 NRL pre-season was just hours old when it delivered its first major story – and it's a huge blow for new coach Anthony Griffin.
Former representative player Jamal Idris has been released from the final year of his contract after the bulking centre requested a break away from the game to contemplate his future.
It ends a tumultuous two years at the Panthers for the 25-year-old, who suffered a serious knee injury in 2015 that saw him miss most of the season.
"I love the game of rugby league but just at the moment I need to take some time away," Idris said.
"I have thoroughly enjoyed my time at the Panthers but I did not want to continue playing if I couldn't guarantee giving them 100 per cent."
It is understood Idris was not at the opening day of Penrith's pre-season training this morning.
The news also comes just days after Panthers boss Phil Gould said Idris would be at the club next season, but he was working through a number of issues.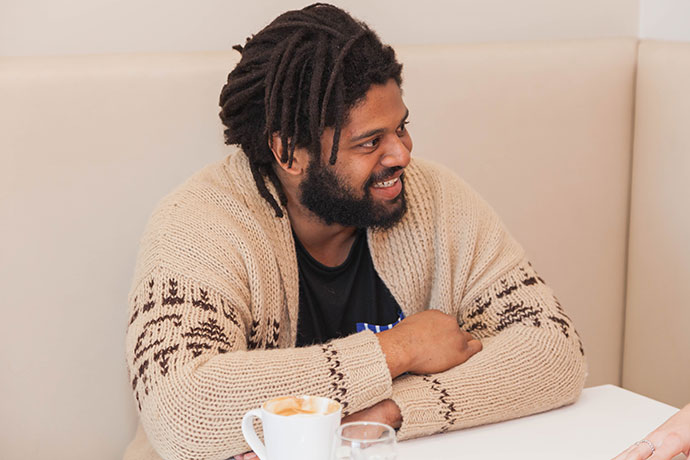 Today, Gould only hinted at those issues when confirming Idris had been released from his extremely lucrative contract.
"Jamal has been wonderful for our club. He played an integral role in the Panthers' run towards a top four finish in 2014," Mr Gould said.
"He was an extremely popular player with our members and his work off the field with the community and junior league programs has been nothing short of outstanding.
"Injury and personal issues restricted his playing time last season and I totally understand the reasons behind his request for this release.
"In top form, Jamal is a State of Origin quality player. I hope that he can find a way to rekindle his motivation for the game and return at some stage in the future."
In recent times Idris has been linked with a possible move to the Melbourne Storm but it now appears likely that he'll sit out the 2016 NRL season.
In May 2014, Idris was briefly stood down by the Panthers due to personal issues, understood to be alcohol related.
He returned to good form but the drama that has followed him for most of his NRL career failed to go away.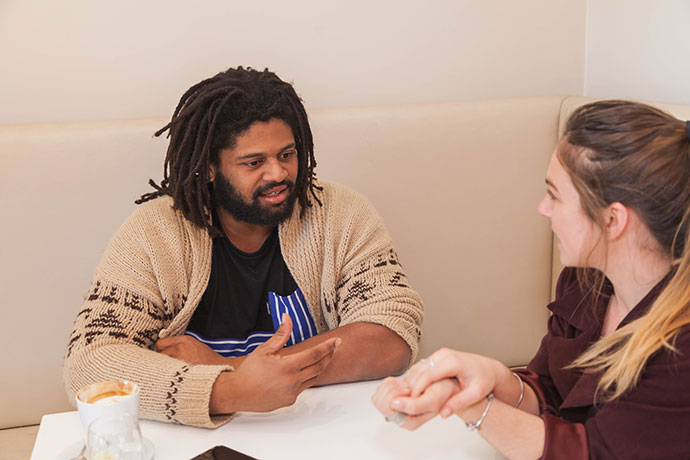 In an exclusive interview with the Weekender earlier this year, Idris spoke of his personal battle with being a high profile rugby league player.
"I stick out like a sore thumb. My moods, that are roller-coasters, get noticed so easily," he said.
"I can walk down the street and people just stare. I'm at a traffic light, and people are in cars next to me trying to take pictures. I'm having dinner with my mother and people are walking past with their cameras up trying to record me.
"I already get paranoid about people staring, because I'm generally paranoid as it is.
"I always grew up thinking it's rude to stare, and when you tell them it's rude to stare, they look at you like you're the one that's being rude.
"I'm just trying to live my life, doing the best I can with what God gave me."
It's likely that new coach Anthony Griffin would have been told about Idris and perhaps knew he was unlikely to be part of his plans in 2016.
The news does free up some much-needed money in Penrith's salary cap but it's unknown if the club will look for an immediate replacement or focus on recruitment for 2017.
The Panthers could potentially line-up with Dean Whare and Waqa Blake in the centres next year, but struggle with depth having lost the versatile Lewis Brown.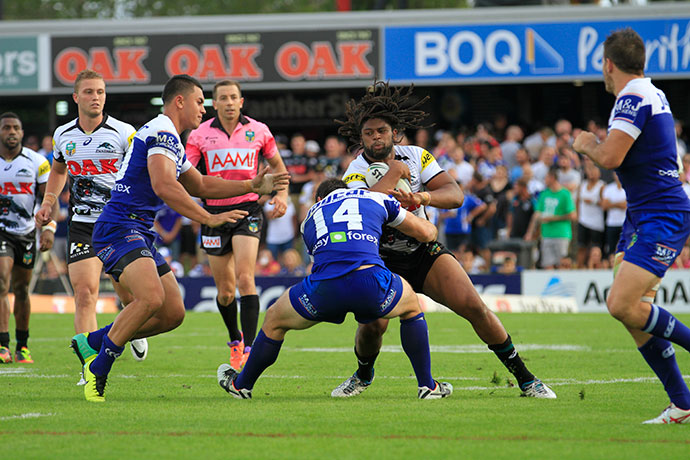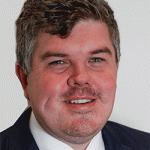 Troy Dodds is the Weekender's Managing Editor and Senior Writer. He has more than 15 years experience as a journalist, working with some of Australia's leading media organisations.