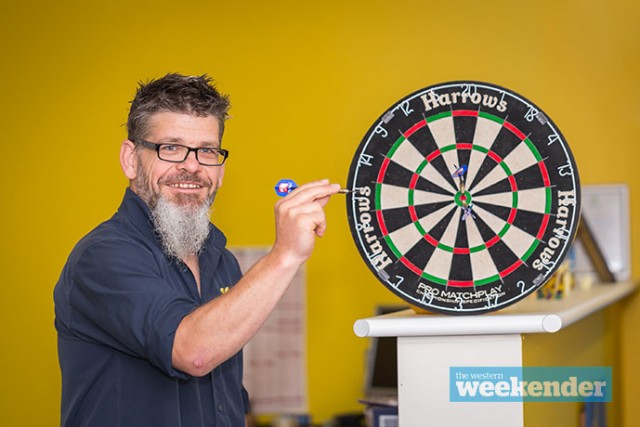 Cancer Council NSW will hit the bullseye later this month with its annual Darts Challenge fundraiser.
The fundraiser was created to help continue the conversation about men's health, with Penrith residents invited to join in.
Community Programs Coordinator for Penrith Cancer Council, Rodney Titovs, said the Darts Challenge helps to encourage men to have 'the talk'.
"We know men are 84 per cent more likely than women to die of preventable cancers," he said.
"The Darts Challenge is a great platform to encourage Australian men to have a casual chat about their health while enjoying a game of competitive darts and raising funds for a good cause."
So far, the Darts Challenge has raised over $17,000 for Cancer Council NSW research, support and prevention programs for men's cancer since it began in 2013, with the hope of getting to a total of $20,000 this year.
Mr Titovs said there's some great incentives to get involved.
"We've got great support from local businesses this year with several opting in for the Corporate Challenge or donating major prizes for the raffle," Mr Titovs said.
"It's shaping up to be the best event yet."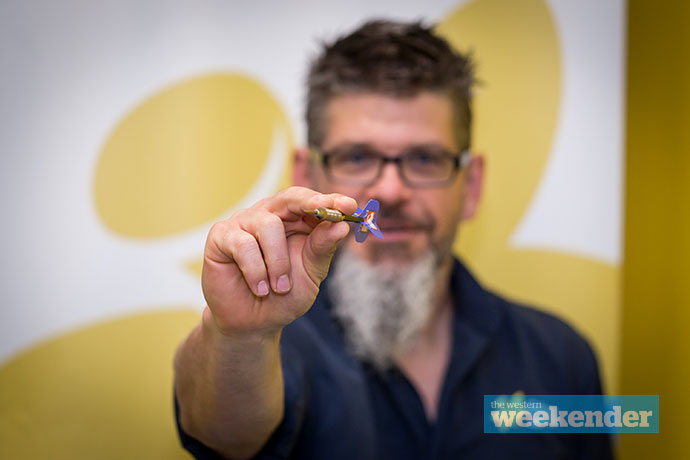 Local businesses can purchase a corporate package, with individuals able to purchase an individual ticket, to participate in the main darts competition.
Business participants are encouraged to challenge one of their local competitors to a corporate game of darts, with the winner taking bragging rights and the loser to generously donate $500 to Cancer Council NSW.
The Western Weekender is taking part in the challenge, going up against the Nepean News.
Mr Titovs said it's important the focus of the event isn't lost.
"It is our hope that each year we can encourage even more Aussie blokes to speak up about their health," he said.
The darts event will be held on Friday, November 20 at the Gaels Club in Kingswood.
It will run from 2pm to 6.30pm.
For more information on the event, contact Rodney Titovs on 4723 2651.
To purchase your ticket or corporate package, visit www.outix.com.au/tickets/event/dartschallengepenrith.