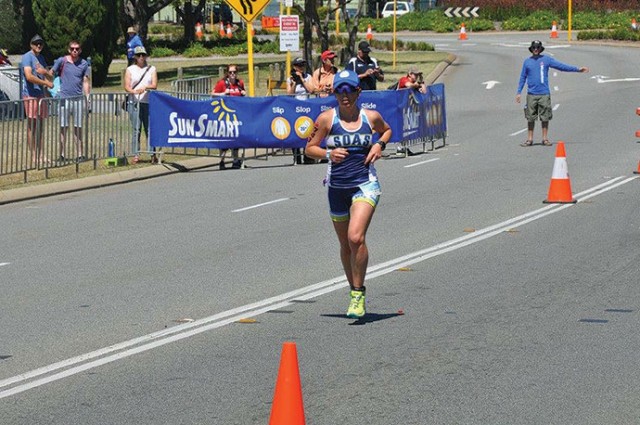 Jade Close has represented her nation at the highest level, but now the 28-year-old former Penrith local is preparing to take on a brand new challenge that's set to test her limits like never before.
Based in Perth since the age of 17, Close was a member of the Australian women's hockey team that finished fifth at the 2012 London Olympics.
But after more than 50 caps with the champion Hockeyroos, Close decided to retire from the sport last month to take up a new challenge – Ironman triathlons.
She'll participate in the Ironman 70.3 Western Sydney in Penrith this weekend.
"I came back from overseas and decided I didn't want to play hockey anymore, I literally lost the passion for hockey in Australia," Close told the Weekender.
"I officially retired from the Australian team in May and stopped playing hockey altogether in October this year."
Close only took up Ironman triathlons 12 weeks ago, and competed in her first event earlier this month.
With this weekend's Ironman 70.3 Western Sydney being held at the Sydney International Regatta Centre, Close said she was excited to be returning home to Penrith to compete.
"I haven't seen my parents in quite some time, so it'll be good to get back," she said.
"My parents think I'm crazy doing Ironman but they support me."
While training to be an Olympic athlete can be as taxing as you'd expect, Close admitted preparing for an Ironman competition was just as hard.
"I train every day for Ironman, in all three disciplines," she said.
"The training is very similar but it's also very different because it's team vs individual.
"I suppose instead of letting the whole team down, you're just letting yourself down if you don't perform well in an Ironman."
This Sunday's second Ironman 70.3 Western Sydney will see over 1600 age group athletes compete at the Penrith Lakes complex.
Triathletes, like Close, will first battle it out in a 1.9km swim before a 90km cycle and finishing up with a 21.1km run.
Close revealed she wasn't a fan of one discipline in particular.
"I'm a bit of a sinker in the water but I can ride and run really well," she said.
Local residents should be aware that there will be changed traffic conditions around the Regatta Centre on Sunday.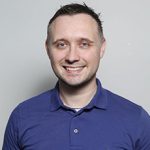 Nathan Taylor is the Weekender's Deputy Editor and Senior Sports Writer. He also compiles the weekly Chatter on the Box TV column. Nathan is an award-winning journalist, who has worked at the Weekender for nearly a decade.