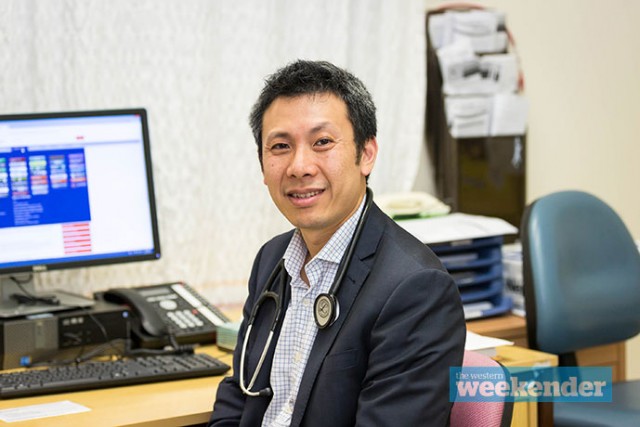 Asthma sufferers should have their triggers managed before heading outdoors this summer with a specialist at Nepean Hospital warning asthmatics of a difficult season ahead.
Staff specialist in Nepean Hospital's Department of Respiratory Medicine, Dr Benjamin Ng, said there are common triggers of asthma for different seasons.
"Firstly, for most people triggers are only a problem when their asthma is not well-managed," Dr Ng said.
"Cold air as well as people with a cold or the flu are potential triggers in the cooler months with higher pollen levels and pollution from bushfires potential triggers during spring and summer."
One in 10 people in Australia suffer from asthma, either intermittent or persistent.
Dr Ng said people should identify their triggers early on.
"It may be useful for you to identify your triggers and reduce exposure to them if you have troublesome asthma symptoms despite treatment or you need high doses of medication to keep your asthma symptoms under control," he said.
"Asthma symptoms vary from person to person but the most common warning signs for the onset of asthma are shortness of breath, wheezing, chest tightness and/or a dry, irritating and continual cough, especially at night, early in the morning or with physical activity."
According to Asthma Australia, the most likely age group to go to an emergency department for asthma treatment is children aged from 0 to 14-years-old and they are most likely to attend in late summer.
Only 21 per cent of Australians have a written asthma plan, with specialists and Asthma Australia urging people to ensure they are prepared before summer hits.
To find out the air quality before heading outdoors this summer, visit www.environment.nsw.gov.au/AQMS/aqi.htm.