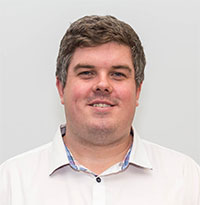 When Phil Gould first arrived at Penrith and appointed Ivan Cleary as head coach for the 2012 season, not everybody was happy with the decision.
In fact, many fans were upset that Steve Georgallis, who had stepped in to replace Matt Elliott on an interim basis after Gould showed him the door, was the man for the job.
At the time, Phil Rothfield wrote in The Daily Telegraph that Penrith was facing a "full scale player revolt" over the Georgallis snubbing.
How quickly time allows us to forget.
Gould knew that Georgallis, as much as he had the support of the playing group at the time, wasn't the man for the job at that particular time.
He recruited Cleary, told him the raw truth about what he was about to confront and allowed him to re-build the Panthers one brick at a time.
Gould got it right with Cleary's appointment and there's a very good chance that he got it right with his sacking on Monday as well.
I feel deeply sorry for Cleary, and I certainly believe he leaves the club in a better place than when he first arrived, but Gould is employed on significant money to make decisions in the best interests of the footy team.
The decision on Monday wasn't made on a whim and wasn't made without good reason.
Gould has known Cleary for 20 years and while their relationship has apparently deteriorated in the last few months, the decision on Monday was far from personal.
When Cleary arrived at Panthers HQ on Monday at 3pm – an hour after Gould got the green light from Warren Wilson to wield the axe on the head coach – the meeting that ensued was probably the most difficult Gould has undertaken since arriving back at the foot of the Mountains.
Gould made a decision that he believes will ensure success for Penrith in the near future. He is the one on the inside. He is the one with the best knowledge about what the footy club needs and what its current issues are both internally and externally.
But it is true that Gould has taken a gamble. He has put his reputation and maybe even his pay packet on the line by avoiding the safe option and sticking with Cleary.
Time will decide whether or not the gamble pays off.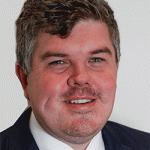 Troy Dodds is the Weekender's Managing Editor and Senior Writer. He has more than 15 years experience as a journalist, working with some of Australia's leading media organisations.