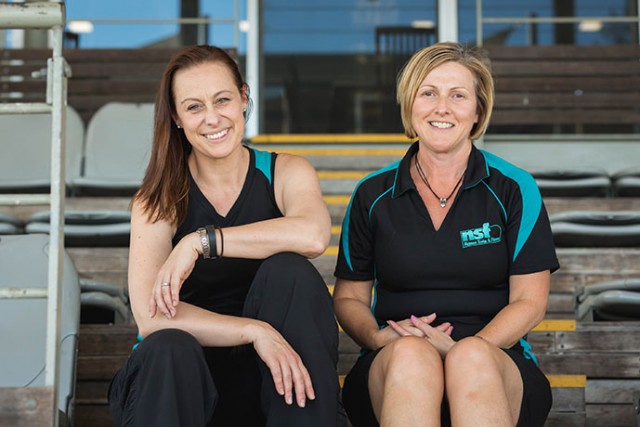 With summer fast approaching, swimming and pool safety organisations are highlighting the importance of swim safety and reminding parents to be vigilant with their children around backyard pools.
As part of the Royal Life Saving Society's 'Closing the Gate on Backyard Pool Drowning' campaign, the organisation recently released the National Drowning Report for 2015 which found a 30 per cent increase in drowning deaths in children under five in Australia, with over 54 per cent happening in swimming pools and portable pools.
Marketing and Business Development Manager at Nepean Aquatic Centre, Julie Fletcher, said parents should focus on the main pillars of pool safety before allowing their children near the pool area.
"The main one is to be aware at all times and to constantly supervise the children, which everyone should know," Ms Fletcher said.
"There should be a designated non-alcohol-drinking adult supervising and the pool should be behind a gated area to prevent the children from accidentally walking too close to the pool.
"Portable pools should always be emptied between swims and can be refilled the next day so that it is never left unattended while it's full."
Ms Fletcher said one of the most important parts when it comes to children swimming is for at least one parent to be trained in CPR.
"Unfortunately our hospital and medical systems are stretched to the maximum sometimes and there is no guarantee they are going to get to our children in time," she said.
"The sooner that CPR can be administered, the better."
Penrith Council's Swimming Pool Administration Officer, Nicole Meyers, said swimming pool legislation requires all pools and spa pools, capable of holding 30 centimetres or more of water, to be registered and properly fenced.
"Portable and inflatable pools seem like a cheap way to stay cool during summer… but people don't really stop to consider the danger they present," Mrs Meyers said.
Owners who don't properly fence their pools risk a fine of $550.
Pools also have to be registered at swimmingpoolregister.nsw.gov.au. Registration is free, and those who don't register risk incurring a fine of $220.