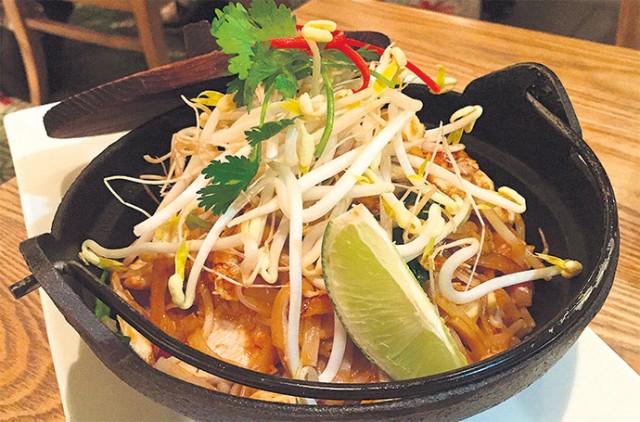 Sitting in Chilli Jam on a Tuesday night it's clear from the almost full restaurant that diners have well and truly embraced this newcomer to the Riley Street dining precinct.
Penrith's newest Thai restaurant opened its doors in February and offers diners a modern and inviting dining experience.
The menu features a perfect blend of traditional Thai favourites along with some innovative options that will most likely be new to many diners.
To start our meal my dining partner and I indulged in a few recommended specialities including entrees Meang Cha Plu, a traditional Thai finger food and Scallop Crispy Potato, which offered grilled scallop layered with crispy roti potato and Thai seafood sauce.
One of the tests of a good Thai restaurant is the quality of its curries, as well as the undisputed king of Thai dishes, Pad Thai. For the main we decided to try the red curry beef which was deliciously creamy with tender beef strips and the perfect combination of vegetables. We also enjoyed a chicken Pad Thai which was just as pleasing.