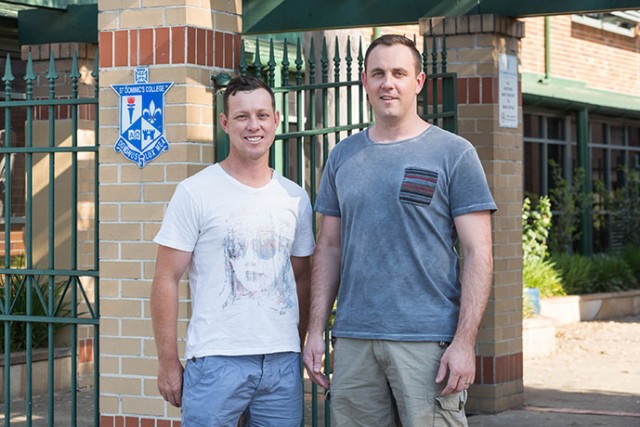 Two high school friends have managed to track down almost 100 people from their graduating class at St Dominic's College and will mark 20 years since graduation with a reunion.
The graduating class of 1995 will be getting together at the end of the month thanks to fellow students, Luke Swannell and Dane Blom.
"I just posted a throwaway comment on Facebook about the idea of a reunion and it kind of just got legs from there," Mr Swannell said.
"It will be good to catch up and just the fact we have been able to track down these people is a really cool thing," Mr Blom added.
The pair say that they have used social media to track down their old class mates, with around 60 people still unable to be contacted.
Mr Swannell said his memories from school are about how much the teachers cared about the students.
"You look back and know that you never really wanted to be there at the time but you realise now what a great school it was and is," he said.
"I was a bit of a rat bag myself and didn't really turn up to class much but I remember my year coordinator actually turning up on my door step to take me to school personally.
"It just demonstrates the mentality they had and how much they actually care about the students."
If you were part of the class of 1995 you can contact Luke Swannell on 0403 871 150. The reunion will be held at St Marys Leagues Club on October 31.