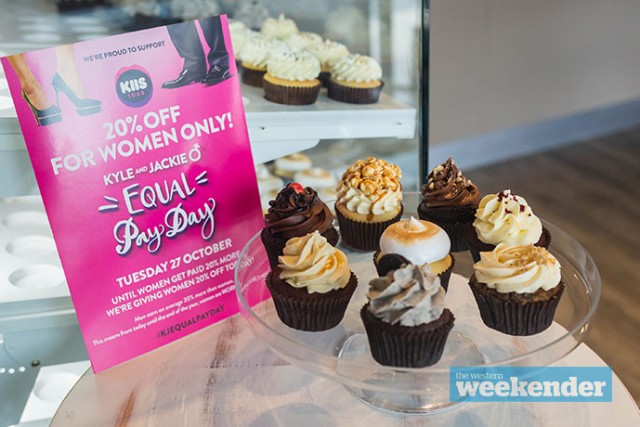 Mrs C's Cupcakes will be giving back to the women of Penrith when they take part in Kyle and Jackie O's equal pay day campaign tomorrow.
The campaign started as part of the lobby for equal pay rights between men and women and involves businesses providing women with a 20 per cent discount on their purchase.
Kyle and Jackie O realised that from Tuesday on, women will technically be working for free until the end of the year, prompting the team to create this campaign.
Owner of Mrs C's Cupcakes, Sharon Carter, said her and her husband were ready to ring the duo to sign themselves up, but Kyle and Jackie O beat them to it.
"We wanted to do it because we like taking part in things that benefits someone, helps them out or if it's for a good cause," Ms Carter said.
"We were ready to ring them but they rang us first and we said yes straight away."
Over 70 businesses will be taking part in the campaign, all offering a discount of 20 per cent on a product throughout the day.
Mrs Carter said she's happy to be a part of the campaign.
"I believe women do work just as hard as men, especially if they are in the same role and in the same job – everyone is entitled to be paid the same as each other," she said.
"To top it off, in most cases, the woman then has to come home to that extra little bit of responsibility if they have a family and sometimes can take on that roll a little more than a man would.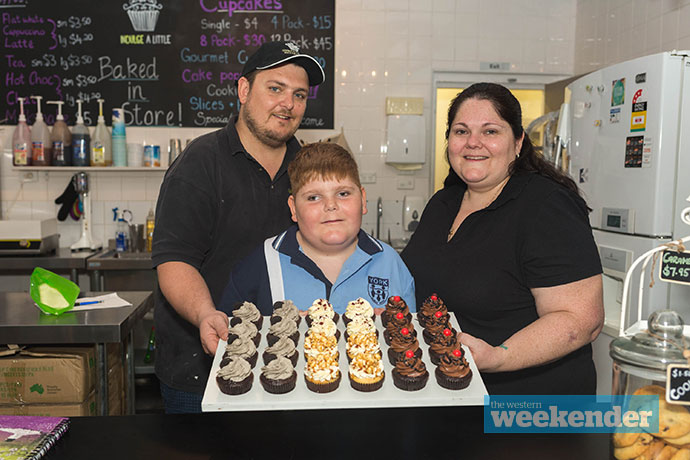 Mrs C's Cupcakes are currently in the process of hiring a male pastry chef and currently have one female employee who gets paid based on the award.
"Our staff get paid what they are each entitled to based on the award and are entitled to equal pay packets if they do the same job as each other," Mrs Carter said.
The store is open from 8.30am until 5.00pm tomorrow, Tuesday, October 27.
Coffee shops including The Coffee Club, hair salons, restaurants, party services, and different website services are among some of the industries and stores joining the campaign.
You can see the full list at www.kiis1065.com.au/shows/kyle-jackie-o/kyle-and-jackie-o-s-equal-pay-day.