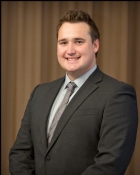 One of the most topical issues within the Penrith CBD and in fact across all major cities in NSW is that of parking fines and/or penalties for not complying with the rules of privately owned car parks.
Typically there are two types of car parks. The first are car parks owned by local council which are open to the public. The second type of car park are those which are privately owned.
A fine issued by a local Council is a penalty for not complying with a Council regulation and is usually governed by legislation.
In the context of privately owned car parks however, these penalties are usually an issue of Contract Law whereby the entity that owns the car park takes action against you for breaching the contract you entered into when you entered the car park.
If you want to fight a parking fine issued to you by a local Council or Government you should consider the following:
• Whether you have a legitimate reason for having breached the rules (for example, you were suffering ill health).
• Whether or not a mistake has been made (for example if you have evidence you did not breach the rules).
• Whether or not the signs indicating the parking rules are easily seen and accessible.
Fighting a penalty imposed by the owner of a privately owned car park can be a little more tricky.
When you enter a private car park the signs that you read usually indicate to you that you are entering into a contract with the owner to use the car park in accordance with the terms set out in those signs.
If you cannot negotiate your way out of such a fine/penalty you will most likely need to commence court proceedings for breach of contract as opposed to a simple application to the Council for review.
If you find yourself in a parking dispute, consider contacting your local council to see what can be done or seeking advice from a suitably qualified contract lawyer.