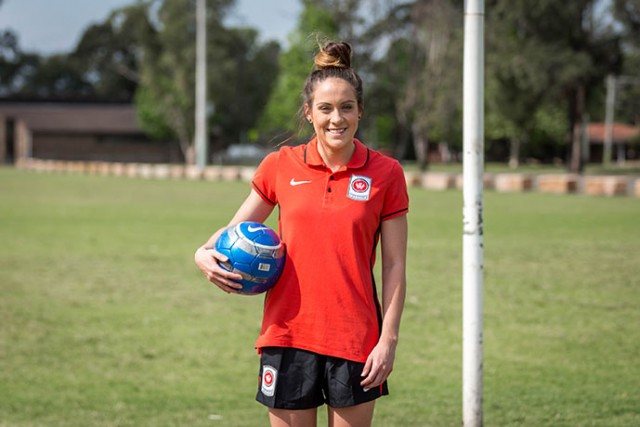 It wasn't that long ago that Alix Roberts and her dad would watch W-League games together on the couch at their home in Leonay.
Soon the 21-year-old will be starring in the W-League herself after she recently signed with the Western Sydney Wanderers.
Speaking with the Weekender ahead of Western Sydney's opening round clash against Adelaide next week, Roberts said she almost can't believe at how far she has come.
"It feels like yesterday that my dad and I used to watch the W-League every Saturday together and we always talked about getting there one day," she said.
"My family has been really supportive throughout my journey but when I made the team dad was probably the most stoked.
"He's always had a massive impact on me as has my older brother. Dad always believed in me and said 'one day I'm going to be watching you on television'."
Roberts' footballing journey began at the tender age of six when she joined local junior club Penrith FC. Since then her incredible talent and raw determination has seen her career progress in a huge way.
Whilst captaining the Blacktown Spartans in the NSW Premier League competition, Roberts was scouted by Wanderers W-League coach Norm Boardman, who coaches a rival team in the state-based competition.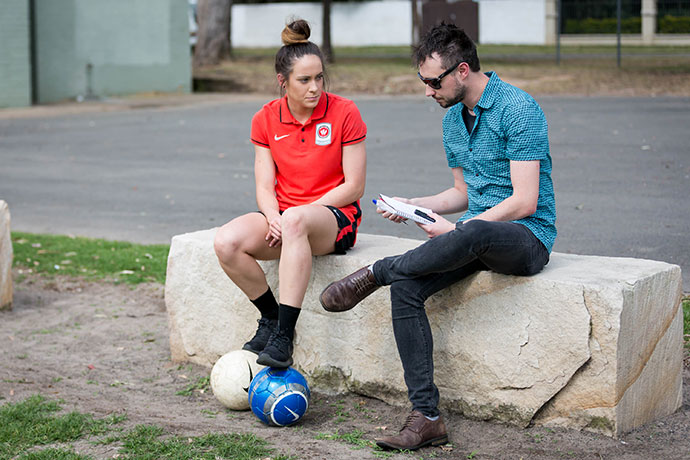 "During the Premier League season with the Spartans Norm, who actually coaches another team, saw me play as did some other scouts who come to games," Roberts said.
"I ended up getting an email asking me to trial for the Wanderers, so I did for a couple of weeks and soon after was offered a position."
The midfielder said being chosen to play in the W-League was a dream come true and couldn't wait to lace on the boots.
"I'm excited and nervous at the same time," she said.
"I'm really looking forward to playing with and against some high quality players. There's a lot of Matildas (national team) in the W-League and they are people I idolise.
"I can't wait to aim up against them."
Since entering the league in 2012, the Wander Women, as they are affectionately known, have struggled to make an impact on the national stage, finishing eighth (last) last season.
Roberts said she hopes to bring plenty of heart and, hopefully, plenty of victories this season.
"I think my strength is my fitness and determination," she said.
"I might not be the most skillful on the park but I'm really determined to show a lot of heart."
The Wanderers will battle Adelaide United in the opening round of the W-League next Saturday, October 17.
– Nathan Taylor