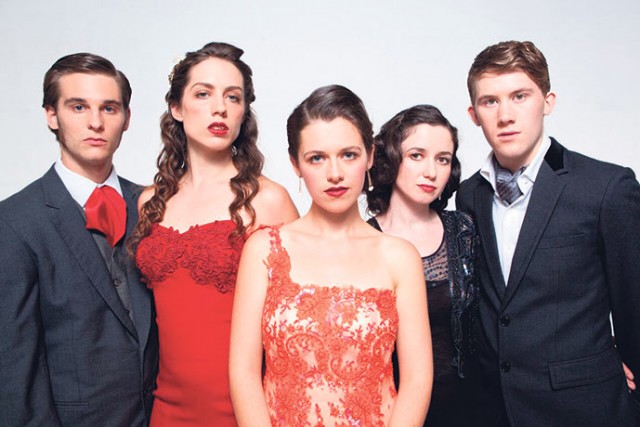 The Joan's Sunday Series will be saying a fond farewell this weekend with their final show for the year, 'Tangalo – The Art of Tango'.
Tangalo brings together musicians Emily-Rose Šarkova, Owen Salomé, Susie Bishop, Amy Putt and Johan Delin and dancers Eddie Perez and Teresa Lavers for a performance of Golden-era and modern tango music.
The group perfectly blends beautiful vocals, guitar, flute, violin, double bass, and piano with the movement and energy of Argentinian tango dancing. Tangalo have performed for audiences across Australia and around the world and now it's Penrith's chance to witness their show which is full of passion and flirtation.
It's the perfect way to spend a relaxing Sunday afternoon in the local area.
So head along to The Joan and say goodbye to the Sunday Series for another year.
'Tangalo – The Art of Tango' will be on at The Joan on Sunday, September 13 at 3pm. Tickets are $30-$35 including a glass of wine with cheese and crackers after the show. For more information or to purchase tickets visit www.thejoan.com.au or call 4723 7600.
– Kate Reid