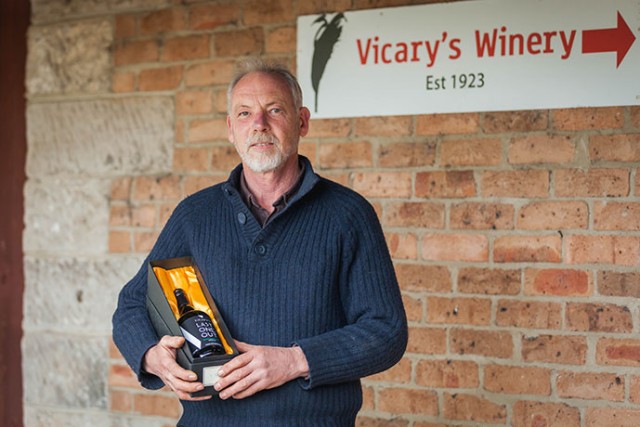 More than 90 years of winemaking history is set to come to an end, with the last bottling at Luddenham's Vicary's Winery.
Vicary's Winery is Sydney's oldest continuously operating winery.
But it will lose that title at the end of the year when the cellar doors are closed for good.
For 92 years, the Luddenham winery has provided its customers with a wide range of quality wines, but most importantly, wonderful memories.
The land that Vicary's Winery calls home was part of the original large land grant that John Blaxland named Luddenham, after his home village in England.
Blaxland's grandfather was one of the first three explorers in the Blue Mountains, and was given credit as one of the first to produce large quantities of quality wine in the early 1800s.
The 19th century buildings still remain from when it operated primarily for cattle and sheep, including the circa 1860 farmhouse, and a woolshed and shearers quarters.
It wasn't until 1918 that the land had its first vineyard planted, two years after Cess Vicary took over the property in 1916.
Five years later, the first wine was made on the property, and Vicary's Winery was open to the public for business.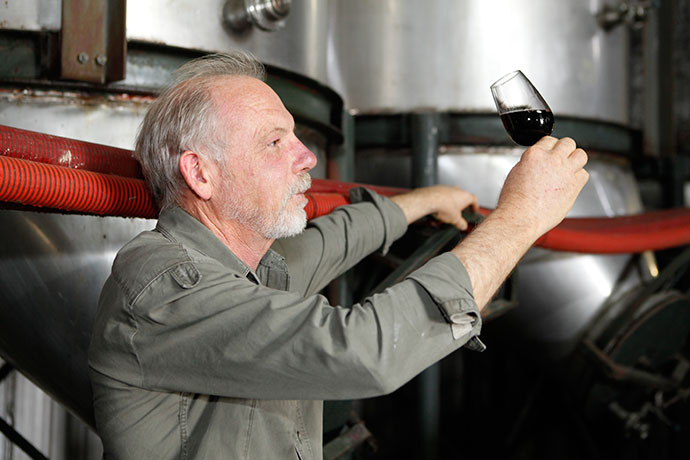 In 1984, Chris Niccol took over the winery, and brought with him a lifelong love and passion for wine.
"When I was a kid we used to go to the beach and we would drive past Minchinbury, and there was the old plane with the sign that said, 'Don't crash – Drink Penfolds'," he said.
"I ended up starting my career at Minchinbury Winery, near Rooty Hill, at the end of 1973."
Mr Niccol studied oenology, the study of wines, before working at wineries around the country, including the Hunter Valley, Mildura and in the Barossa Valley.
That expertise was applied to Vicary's Winery when he bought it, and resulted in producing award winning wines for years to come.
"Since I came here, we have received well over 100 medals and six trophies for our wines," he said.
The most recognisable wines to come out of the success of the winery were Mr Niccol's Heron's Wing range, introduced in 1996, and the Kosher wines, introduced for a Jewish market in 1999.
However, it hasn't all been a smooth sailing success for the winery that was effected by the 2002 bushfires, and in 2003 had to regain itself after a tornado tore through one of its buildings.
"The tornado destroyed the function centre. It was a struggle but we did manage to keep going, you just have to, you have no choice, but it has affected us ongoing since then," he said.
Vicary's Winery is not just an icon in Sydney for its wines, but also its famous Woolshed entertainment venue, that has reconnected visitors with Australia's early wine and wool industry since the late 1970s.
Mr Niccol said several surrounding vineyards are reliant on Vicary's Winery to process their grapes, but unfortunately, this will all be over soon.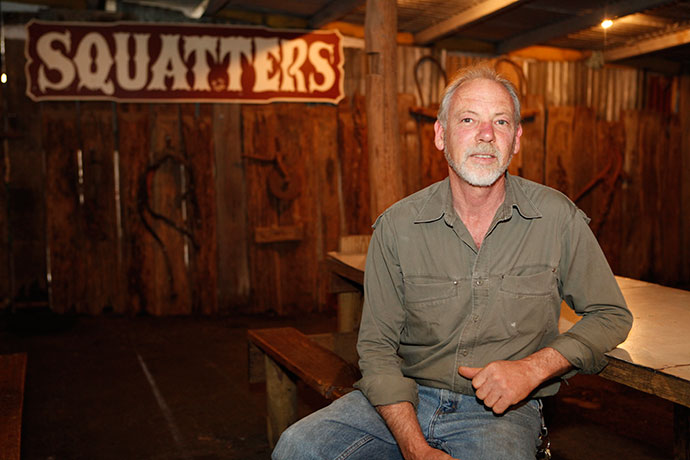 In November 2015, Vicary's Winery will be forced to lock its gates to make way for Sydney's second international airport – a cruel irony that Mr Niccol's career in the wine industry will come to an end the way it began, with aeroplanes.
"We'd just gotten ourselves into hosting rustic weddings which is booming, but now have had to turn away 50 weddings for next year," he said.
Last month, Mr Niccol had to bottle the last of his wine, and while most of them were blended between 1983 and 1989, some of them have matured for over 30 years.
Just over 2000 bottles were produced, and each with an individual number, are expected to become collectors items in the years to come.
When Vicary's Winery closes, the rare 750ml bottles will be unavailable to the public and, as Mr Niccol has already received back orders, he recommends that if you wish to purchase a part of history, to do so now.
Visit the Vicary's Winery website at www.vicaryswinery.com.au for more information.
– Dale Drinkwater