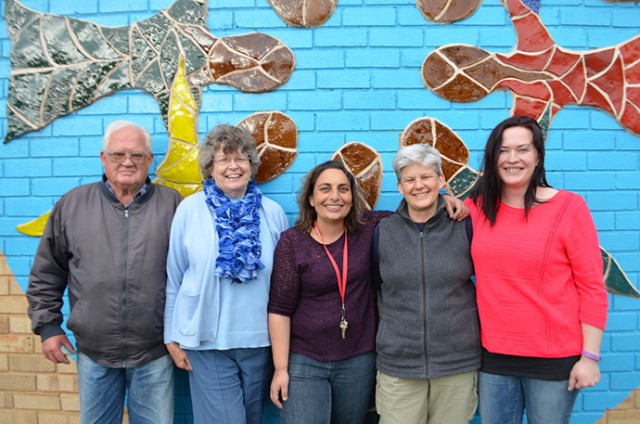 A group of Colyton locals is ready to celebrate the suburb and remove damaging misconceptions.
Team Colyton is a group of residents and local organisations who are proud to call Colyton home, and they're working together to make sure the rest of western Sydney knows it.
It's still early days, so the group is calling out for more members to bring the community together and generate ideas for activities, projects and events.
Team member, Siobhan Brien, has lived in Colyton just 10 years, but is very passionate about an area she believes is misrepresented.
"Colyton is a great area and people just don't see it. The group is looking at ideas on how we can strengthen our community bond," she said.
"We've come up with a stack of great ideas but we still need more."
Ms Brien said membership is open to anyone who lives in or has an investment in Colyton, even organisations and businesses.
"You don't have to come to every meeting, you can put notes down for meetings on www.yoursaypenrith.com.au if you can't make it," she said.
"Currently Council is facilitating the meetings, but the hope is to actually build enough people for the community to carry it onward."
Community Development Worker from Community Junction Inc., Francis Zammit, said they hope to get rid of the existing stigma surrounding Colyton.
"It's to get the residents excited about their community to share what's good about Colyton, what they think needs improving and be proud of their suburb," she said.
Colyton resident Gaye Nyhuis has lived in the area for 50 years and said while they are still finding their feet and discussing what can be done, improving the safety of the neighbourhood is a top priority.
While there are no definite events set by Team Colyton, they will be organising a walking group, and the Neighbourhood Centre will be having an open day on Saturday, October 3.
The next Team Colyton meeting at the Neighbourhood Centre in Colyton is on Tuesday, October 13, from 6-8pm, and the following fortnight from 4-6pm.
For more information, contact Council's Have Your Say team on 4732 7777.
– Dale Drinkwater