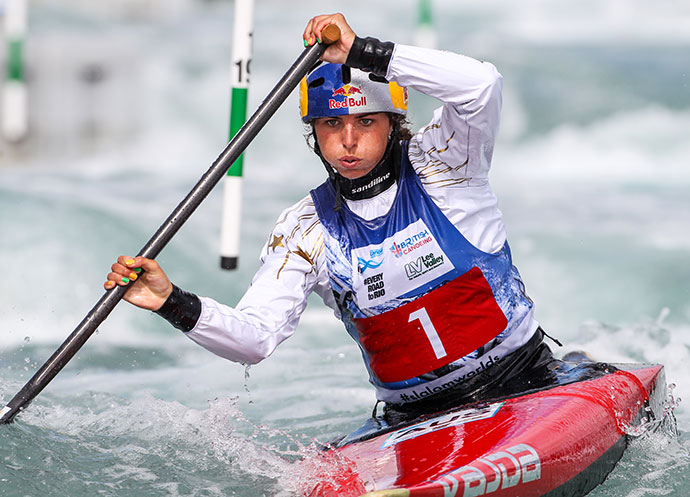 Jessica Fox has proven her dominance by taking out her third successive C1W world title overnight.
Fox is the first woman in either the K1 or C1 to win three consecutive titles and she joins only two other paddlers – one of those being her father Richard – to win a hat-trick of World Championships.
Fox dominated Sunday's final completing the course without a penalty and finishing a massive 4.91 seconds ahead of the Czech Republic's Katerina Hoskova in a time of 113.51 seconds.
"It's a great feeling," said the 21-year old superstar from Leonay.
"Even sweeter to put down a good run in a competitive field on a very hard course. I'm just really happy with how I dealt with the pressure in the final. I really enjoyed racing here."
Fox, who won silver at the London Olympics in 2012, said she's recently changed her tactics in the C1W.
"In C1 I generally try to be more conservative, but now that it's so competitive I have to start taking more risks to win," she said.
Finishing behind Fox has become a bit of a habit for Hoskova after the pair occupied the same podium positions in the 2015 World Cup Series season standings. But the 30-year-old was thrilled to be back on the Worlds' podium for the first time since winning the C1W title in 2011.
"This is my second Worlds medal so now I can say that the season was the best for four years," she said.
"I just wanted to be in the final and then in the final enjoy the atmosphere and try to do a good run without any mistakes. It was perfect."