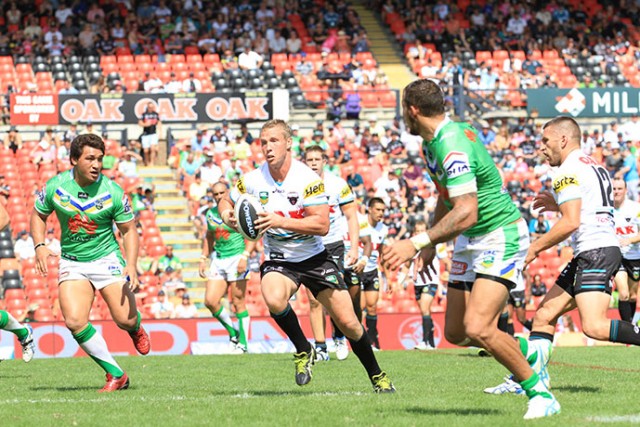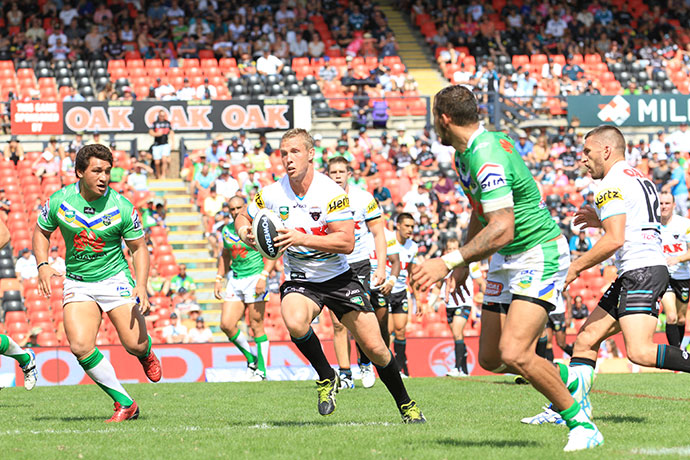 He hasn't played in the NRL since 2013 but Penrith's longest serving player will officially hang up the boots this weekend after 128 first grade games.
Joining the club in 2007, Nathan Smith has been a Panther longer than any other current player, with the next longest serving member being Sam McKendry, who started his NRL career back in 2008.
Unable to get any first grade time for a number of years, the 32-year-old has been a valuable member of Penrith's reserve grade team in the NSW Cup.
However, after tearing his bicep twice already this season and not playing since the early rounds, the former Raider has finally decided to call it a day.
"I tore my bicep in the Parramatta trial and then I returned for two games before tearing it again… that was my season pretty much done," Smith told Extra Time.
"I always told myself I'd play as long as I could because once I give it up, I know I'll miss it.
"It's the best job in the world but my body told me enough was enough."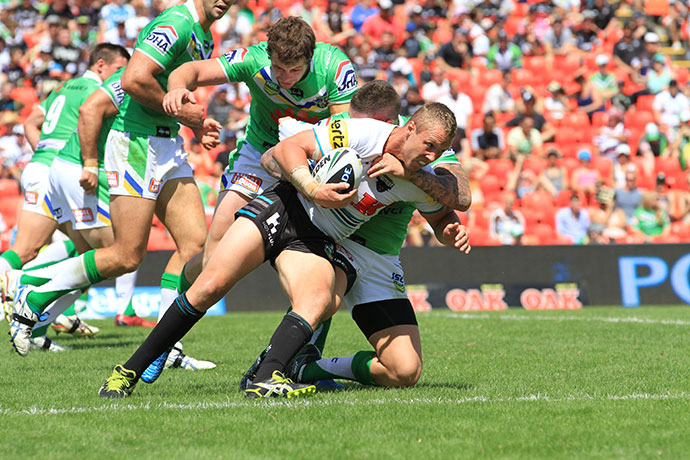 Smith, one of the nice guys of rugby league, has seen a lot of change at Penrith during his nine year tenure including three different first grade coaches, a raft of new faces and even a brand new logo.
But one of the moments Smith looks back fondly on was in 2010 when the Panthers shocked the rugby league world to finish second on the ladder.
"2010 was an unbelievable year. We had the best bunch of guys playing like Gavin Cooper, Luke Lewis, Trent Waterhouse and Michael Gordon, and that's why we went so well," he said.
"I'd also have to say the NSW Cup premiership last year was great too. We had a very good run and that was a really fun year as well."
After debuting for Canberra in 2004, Smith joined the Panthers in 2007 after being thrown a lifeline by then coach Matt Elliott, who also joined the club from the Raiders that very same year.
"Matty was moving up here and he asked if I wanted to come up too, so I moved as well," Smith said.
"There ended up being a few injuries at Penrith and one thing lead to another and I ended up getting a few games. I can't thank the club enough for giving me a start."
Smith hasn't quite decided what he'll do post football.
In December he'll finish his four year electrical apprenticeship with the HIX Group, but also hasn't ruled out sticking around rugby league for a little while longer.
"I'm keeping my options open. I've got the electrical work to fall back on but I'd love to stay in footy, maybe doing something with the Panthers," Smith said.
– Nathan Taylor