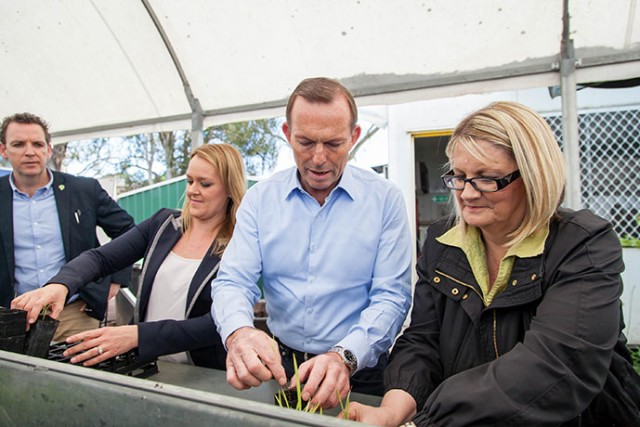 Western Sydney's unique environment remains a high priority for the Federal Government, with the commitment of $15 million to restore the critically endangered Cumberland Plain woodland.
Prime Minister Tony Abbott visited Oxley Park with Member for Lindsay Fiona Scott last weekend, to announce the four year program he said will nurture the Cumberland Conservation Corridor back to good health.
"It's important the Cumberland Conservation Corridor be in tip top condition, and this $15 million will help to ensure that as far as is humanly possible, we put it back into its natural state," he said.
"We want to ensure that the Cumberland Conservation Corridor is a priceless natural asset for the people of western Sydney and that's what this money is about."
The program will see $4.5 million go towards planting one million trees in the corridor, as part of a wider 20 Million Trees Programme, that aims to plant 20 million trees by 2020.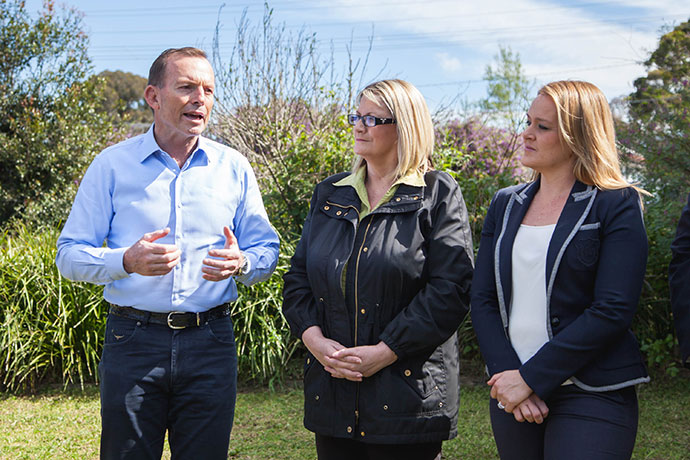 This funding will flow down to three local groups – Greening Australia Ltd, Greater Sydney Local Land Services and Muru Mittigar Ltd – who will roll out 13 tree planting projects across the region.
The projects will focus on community conservation, creek corridor restoration and increased protection for threatened species, and will integrate local Green Army teams who have already been doing work in the region.
To re-establish green corridors in the region, the Government has committed to buying back land to connect areas of bushland in areas like Llandilo and Londonderry.
"Every great city needs its lungs. The Cumberland Conservation Corridor are the lungs of western Sydney," Mr Abbott said.
Ms Scott thanked the Prime Minister for his support in western Sydney.
"This is a critically endangered habitat… it's very exciting that we are investing this money into this area," she said.
– Dale Drinkwater