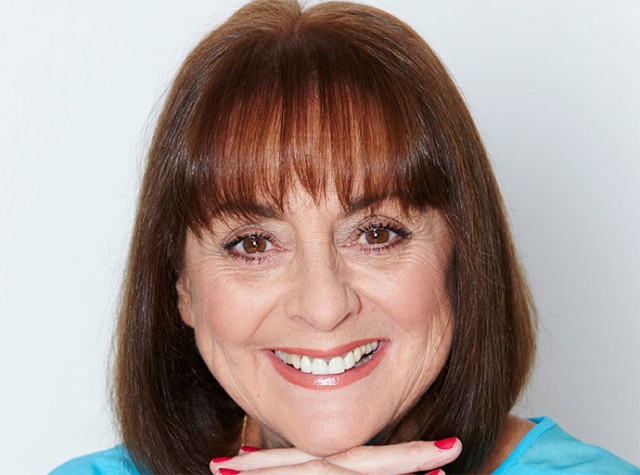 After enjoying Denise Drysdale's bubbly and confident personality on screen, stage and radio for decades now you would assume that she is pretty comfortable with any situation that's thrown at her.
But the Aussie entertainment icon admits there's still one part of the industry that terrifies her: the dreaded audition.
"That's the one thing that makes me absolutely nervous, sick making," Denise laughed.
Luckily those nerves have never held her back in what is an impressive career in the spotlight.
When asked what keeps her going Denise admits it's really not up to her, but those who wish to see her perform.
"I don't decide to retire, it's actually you the audience and the people that book me that decide," she said.
"It's not because I say I want to be working, it's whether someone rings up and offers me a job.
"It feels fabulous and every time I get an offer I get off the phone and go 'yes! another one!'" she laughed.
It's hard to think of many Australian performers that are more versatile than Denise Drysdale. She's a dancer, presenter and comedienne who has won two Gold Logies, worked with some of TV's biggest names including Graham Kennedy and Don Lane, and has appeared on numerous TV shows including 'Hey Hey It's Saturday', 'The Circle', 'Young Talent Time', 'Countdown' and her own show 'Denise', which ran for four seasons.
Out of all the projects she's worked on, Denise says the one she is most proud of is her recent role on comedian Josh Thomas' International Emmy nominated show 'Please Like Me', where she plays Ginger, a patient in a psychiatric hospital who befriends Josh's mother, played by former 'Home and Away' star Debra Lawrence.
"I really enjoyed doing that show, it was lovely," she said.
"They were so professional and such fantastic, wonderful people."
Though she's not currently on screen Denise is as busy as ever, doing 75 live shows this year alone.
One of her stops will be to the Evan Theatre this Sunday, where she will perform a free members lifestyle show.
"I do a lot of songs, a lot of jokes and impersonations," Denise said of the show.
"And then just chatting about my life, plenty of audience participation and just a general laugh, a big laugh actually."
This year Denise decided it was time to make the change to a simpler life. She sold her home in Gippsland – a property she had lived in for over 30 years – and many of her possessions and made the move to Queensland where she has purchased land and has plans to build an eco home.
"I want to build something for the future that's not going to cost a fortune to live in and is using all the elements that we've got," she said.
"It's actually also so my kids, if they inherit the house, which they will in the end, they won't find it a burden."
Denise is passionate about sustainable living and believes that everyone can do their bit, no matter how small.
"It doesn't mean that you have to go out and build a house, you can do little things with your homes already," she said.
So far Denise is settling nicely into her new life as a Queenslander.
"It's not only the weather, I think the people are a bit freer," she said.
"I don't know whether it's the sunshine that brings out the smiles."
Denise Drysdale will at the Evan Theatre on Sunday, September 27 for a free members lifestyle show at 2.30pm. Visitors tickets are $25. For more information or to purchase tickets visit www.penrith.panthers.com.au or call 4720 5555.
– Kate Reid