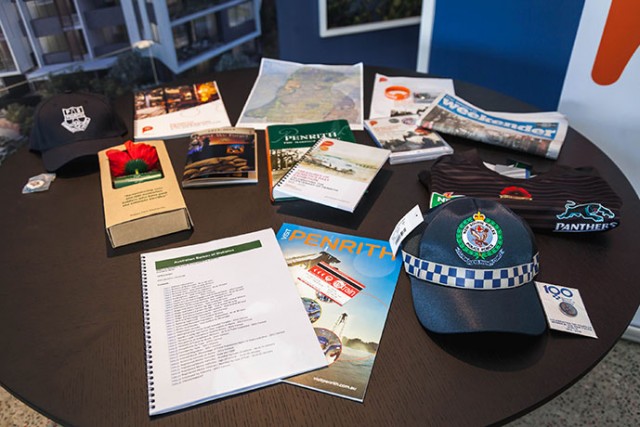 Future generations will be able to look back on what Penrith was like in 2015 after a time capsule was sealed today, featuring significant items from the area.
Ahead of the Penrith Bicentenary Festival on Saturday, the official ceremony for the burial of the time capsule earlier today saw the small metal cylinder be filled with almost 20 different items.
Ranging from historically focused items to objects representing a modern Penrith, Penrith Mayor Ross Fowler has thanked everyone who contributed to ideas for the time capsule's content.
"It's a great time to be a part of Penrith. Thank you for helping us complete the essence of what Penrith is today," he said.
"Part of what we are doing in the bicentenary celebrations is burying a time capsule which someone has suggested could be dug up in 200 years time.
"200 years is a significant milestone in anyone's imagination, and to culminate that I suggest you come along to the Penrith Bicentenary Festival on Saturday where we are going to have a whole day of celebrations."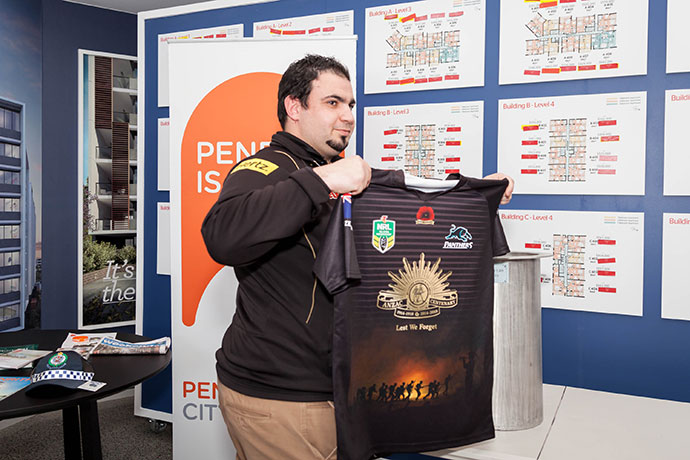 Some items were recommended by members of the community, such as the Penrith Progression Plan suggested by Dea Candy, who said it will highlight the rapid change in the area.
"When I was a kid the M4 stopped at Blacktown and had two lanes not three, High Street was a pedestrian mall with a fountain and the ADI site and the northern end of the Nepean River were undeveloped," she said.
"Penrith now has a lot of big projects planned or in progress… it will be interesting for the future generations of Penrith to see what Penrith was, what was planned, but also to see what eventuated and withstood time."
A Penrith Council spokesperson said due to the time it takes to seal the capsule and its contents, it could not be buried at the time of the official ceremony, but will be buried by the Bicentennial Event on Saturday.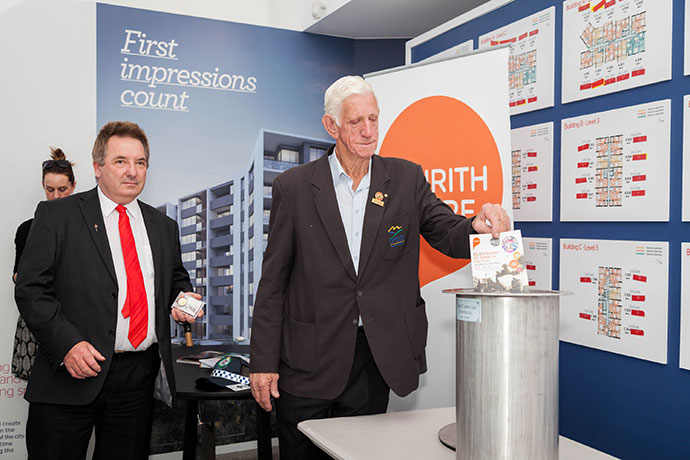 The capsule will be buried in the garden adjacent to the Thornton Sales Centre at Smiths Paddock Oval, Lord Sheffield Circuit.
Items in the time capsule:
Letter from 2015 Mayor of Penrith Ross Fowler
Bicentenary of Penrith Festival flyer
Bicentenary of Penrith Video Series DVD
Bicentenary of Penrith Memorial Coin
Treasures of Penrith's Past Exhibition catalogue
Penrith: Makings of a City book
A paper train ticket from Penrith to St Marys
A copy of The Western Weekender newspaper, the Bicentenary Edition
A Visit Penrith visitor guide
The Penrith Public School Commemorative Badge
A hat from Penrith Public School
2015 Penrith Panthers poster
2015 Penrith Panthers Anzac jersey
A poppy from Poppy Park
The Penrith RSL sub-Branch book commemorating 100 years of Anzac in Penrith
An aerial photo of the Penrith area
A NSW Police Force Penrith Local Area Command hat and 100 Years of Women in Police Badge
Penrith Progression: A Plan for Action information book
– Dale Drinkwater