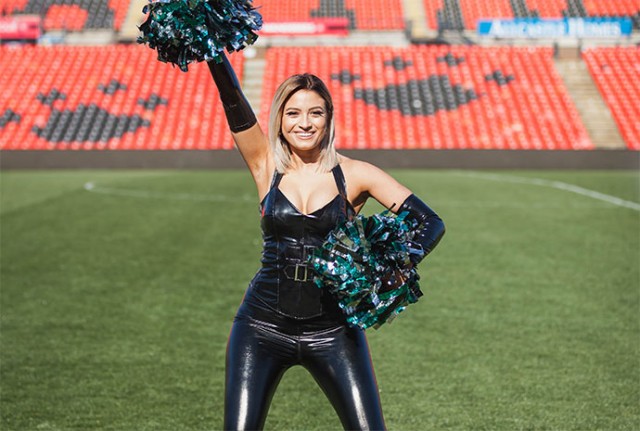 After more than five months of campaigning, the 2015 Big League Cheerleader of the Year competition is now down to eight finalists with 20-year-old Jessica Gilarte leading the charge for the Penrith Panthers.
If she wins, Ms Gilarte would be the first Pantherette to win the title since Caitlyn Alderson took out the prize in 2012.
Speaking with the Weekender, Ms Gilarte said she was thrilled to be part of the final eight.
"I think it'll be great for a Panthers girl to win it again because it's been a couple of years since a girl from Penrith last won," she said.
"It'll be awesome to have the title of 2015 Big League Cheerleader of the Year, it's kind of like the Miss Universe or Miss Australia of cheerleading.
"To have the title would be absolutely awesome."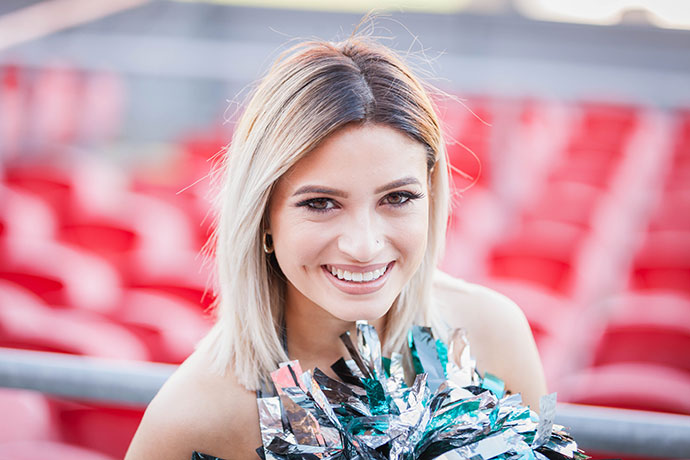 In order for Ms Gilarte to win the competition, she needs the help of the Penrith community to get behind her and vote.
The Prospect resident said she's been doing whatever she can over the past few months to get her name out there.
"I've got my own Twitter, which I'm on regularly updating fans and I also have a Facebook page that one of the fans made for me. I've also been handing out flyers on game days," she said.
"The support I've received so far has been pretty overwhelming. I'm surprised at how many Panthers fans are on Twitter and like to retweet my posts.
"Everyone has been really helpful and supportive including the Panthers club."
Ms Gilarte has been a passionate member of the Panthers cheersquad for the past three years. She also studies a Bachelor of Policing at UWS and works part-time at a fashion store in Westfield Penrith.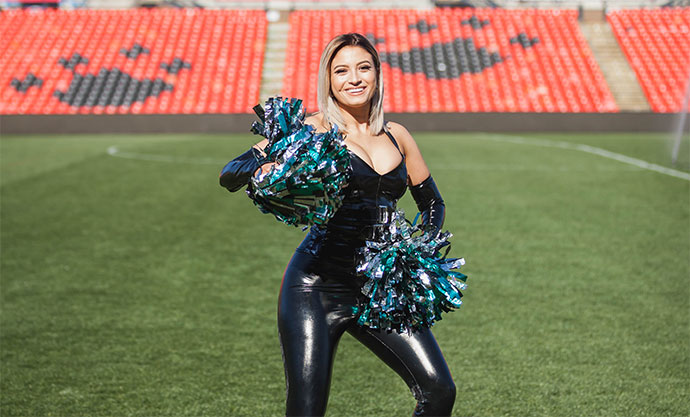 While she admits she lives life in the fast lane, she said she wouldn't trade it for the world.
"I absolutely love performing at games, there's nothing like being out on the field with the crowd roaring behind you," she said.
"My Policing course is also really interesting. A lot of my lecturers are police officers and detectives, so they make it really fun and you learn a lot of stuff."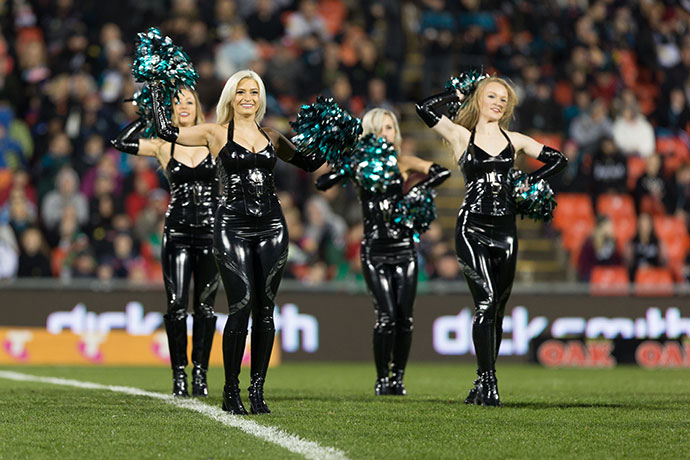 To vote for Ms Gilarte to become the 2015 Big League Cheerleader of the Year, text 'Jessica' to 19 992 220.
Voting closes at 11.59pm this Monday, August 17. Cost is 55c per text.
– Nathan Taylor