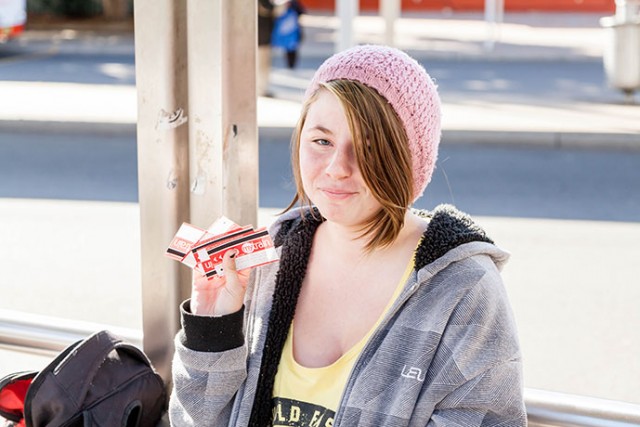 Selected paper tickets on the Sydney Trains network will soon be replaced by the new 'tap and go' electronic system, news that has not been welcomed by all transport users.
On Tuesday, the State Government announced the majority of paper tickets for public transport will be phased out come January 1, 2016.
It will confine an historical yet outdated part of the NSW transport system to the history books.
18-year-old student, Kitty Dickson from Emu Plains, does not have her own transport and catches the train every day, but still uses the old-style paper tickets.
"I always use change for a ticket, because I just don't have the money to get an Opal card at the moment," she said.
"It's free to get one, but it's $10 or $20 to charge it up, and I never have that much money on me."
From January 1, 57 paper tickets that were chosen based on their sales performance over the last 12 months will no longer be sold.
Pensioner Excursion Tickets will also be phased out. They have dropped 45 per cent in sales from 3,281,974 to 1,803,540.
Amelia Christie from the Combined Pensioners and Superannuants Association said scrapping paper Pensioner Excursion Tickets will disadvantage users on low incomes.
"Opal top-up machines are not available at every station or transport point… transport users who do not wish to link their Opal card to a bank account or credit card will not be able to top-up at all stations," she said.
"People need to be able to control when money is taken out of their accounts, so they don't face bank charges if a top-up attempt fails due to insufficient funds."
NSW Minister for Transport, Andrew Constance said the phase out of the Pensioner Excursion Ticket will be a major change for seniors, but encourages them to join the new system.
"It's the same cheap fares, and you only ever need to buy one permanent ticket and you're ready for travel," he said.
– Dale Drinkwater