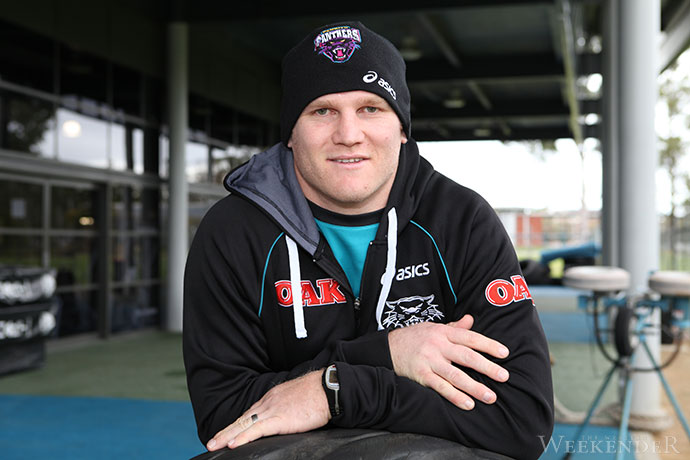 Panthers forward Nigel Plum has announced his immediate retirement from rugby league.
Plum dropped the bombshell announcement during a post-match interview with ABC Radio after Penrith's 24-10 victory over the Warriors at Pepper Stadium tonight.
"I've had a great career here and I've really enjoyed myself," the 32-year-old told the ABC.
"I've got to look after this head of mine. After that concussion a couple of weeks ago I've been pretty worried about it."
Ironically Plum wasn't named to play tonight but was a late inclusion in the side for his 150th first grade game. He was rested last week after being knocked out against Canberra a fortnight ago.
Plum told Penrith coach Ivan Cleary before tonight's match and it is understood he only told his teammates after full-time.
"He's taken a few knocks over the years and took a big one a couple of weeks back and I think he's just decided that for the sake of three more games, if he's thinking about that sort of risk then maybe he should give it away," Cleary said.
Stand-in captain Elijah Taylor praised Plum for his efforts both on and off the field.
"He's a great teammate to have. He's good for our culture and defines the Panthers the way he plays – he works hard and plays tough," Taylor said.
"He's had a great career and the boys are going to miss him but he's doing what's best for him and his family."
Plum made his first grade debut with the Sydney Roosters in 2005 before playing three seasons with Canberra and then joining the Panthers in 2010.
Plum's career has been littered with injuries but his toughness has constantly been praised by fans and fellow players. He was named the Hardest Hitter in the game by Big League in 2011.
– Troy Dodds