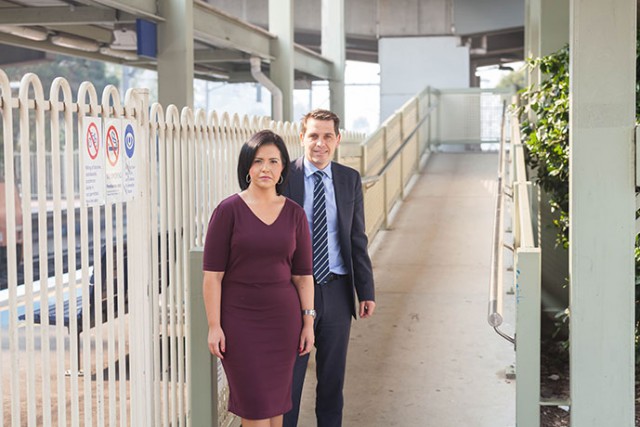 Despite the need for a lift, Member for Londonderry Prue Car said the Baird Government has no plans to provide vital upgrades to Kingswood Train Station.
Ms Car was at Kingswood Station with Shadow Minister for Transport, Ryan Park on Wednesday to highlight the current accessibility issues for the elderly and disabled.
"Mobility scooters can't turn around on the bends of this old ramp as it's really narrow," she said.
"We need a lift here, every other station – St Marys, Penrith and Emu Plains – all have lift access. People are choosing not to use Kingswood Station, and go to others with lifts."
Ms Car said that the former Transport Minister, and current Treasurer Gladys Berejiklian, suggested an upgrade to Kingswood Station was being 'considered'.
"The Treasurer herself said she wanted every train station in NSW to have disability access, yet it seems Kingswood Station has been left behind," she said.
Mr Park said the station's access upgrade is vital, and locals need to know once and for all when and if it will be carried out.
"This is a very busy line, we don't want to see people with mobility issues unable to access their closest station, because the ramp doesn't make it easy for them to get up and around on the platforms," he said.
"This is simply not good enough."
– Dale Drinkwater