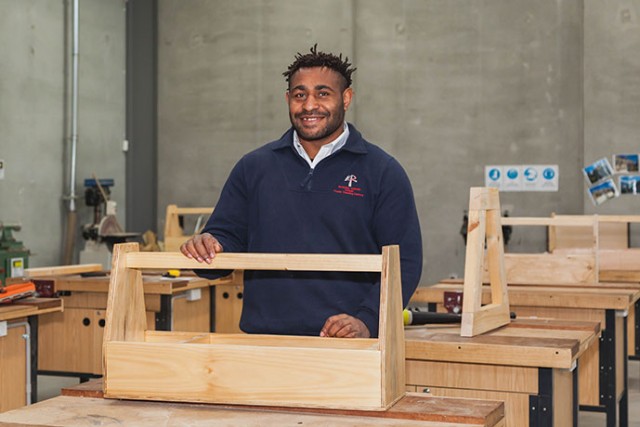 EXCLUSIVE: A lot has changed in the life of 19-year-old Stanton Albert over the past 12 months.
Not only did he pack his bags and move away from his native Papua New Guinea to pursue his rugby league dream, but the bulking front-rower even went back to school.
Albert landed in Australia earlier this year after signing a two-year deal with the Penrith Panthers as a member of their Holden Cup squad.
Before arriving in the country, Albert was considered one of the best young talents to come out the rugby league-mad nation following several standout performances with the PNG Hunters in the Queensland Cup.
With Albert's older brother, Wellington, already signed with Penrith, it was a virtual no-brainer for the club to also snap up his 108kg sibling.
Speaking exclusively with the Weekender, Albert said his life was turned upside down when he got the call to join the Panthers.
"It was always my dream to come to Australia and play with an NRL club, I was very happy to join the Panthers," he said.
"When I got the call to come over I was really excited because I got to join my brother, Wellington, who was already here. I love being part of the Penrith community."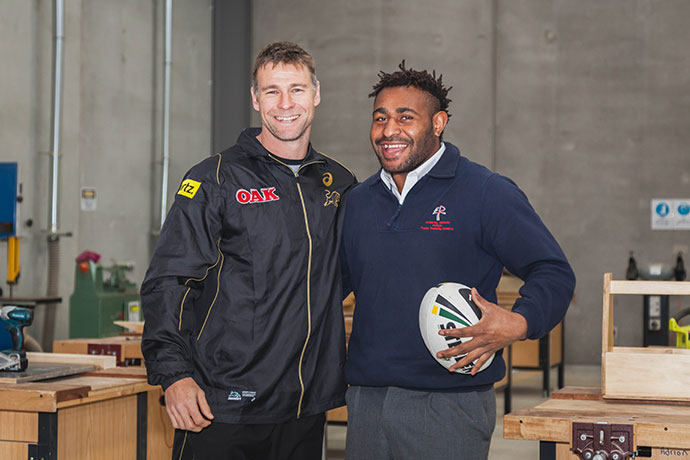 As per Holden Cup rules, U20's players must also be studying or working whilst playing football. With Albert forced to drop out of school early to keep up with the demands of playing rugby league in his home country, it was decided that he'd return to school to finish his education.
Albert is currently in Year 11 at McCarthy Catholic College in Emu Plains and, with his 20th birthday fast approaching, is very much the oldest kid at school.
"I came to the school midway through Term 1. It's been a little hard to get used to but I've made a few friends that help me with my school work," Albert said.
"I'm currently studying Finance, Maths, English and Carpentry. I have to say Carpentry is my favourite subject because my father is also a carpenter."
While it's clear Albert is missing home, he does have a lot of support from the Panthers club and in particular Shane Elford, Penrith's rehabilitation coordinator, to make his transition to life in Australia a little easier.
"My wife Alanah and I live not far from here in the club's house parenting system. We have 12 boys living with us including Stanton and his brother Wellington," Elford said.
"We've got Stanton in school to learn a trade so he can best utilise his skills if things don't work out with footy. He's at school three days a week and does work placement on Fridays.
"McCarthy's been very helpful with Stanton and his footy schedule, so it's a really good mix."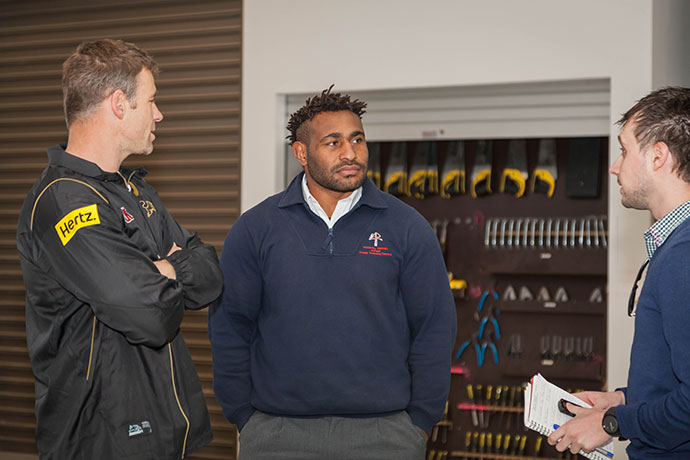 While Albert's NRL dream may still be a few years off becoming a reality, he's most thankful for having the opportunity to not only showcase and develop his rugby league talents but also get an education and a better chance at life.
"I miss my parents and family but Spud (Elford) is like a parent to me, which is good," Albert said.
"Everyone back home is happy for my brother and I, and like to keep up with how we're progressing."
For now, it's all about working hard.
"I really hope to achieve my goal of playing first grade one day. Fingers crossed," he said.
– Nathan Taylor