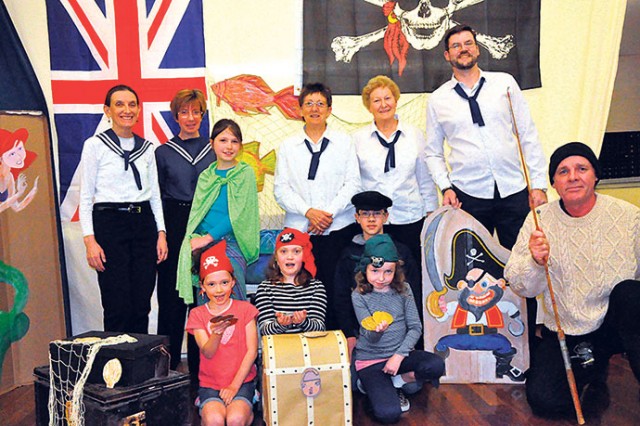 Local choir members and musicians will join together on Sunday, August 30 for a concert that will take audiences on an adventure under the sea.
'Songs of the Sea' will see Penrith City Choir, Penrith City Children's Choir, baritone soloist Ed Suttle and pianist Jane Andino take to the stage for an afternoon of music that explores the world of sailors, pirates and mermaids.
The adult choir will perform sea shanties and renditions of tracks like 'The Leaving of Liverpool' and 'Liverpool Lou' while the children's choir will showcase some amazing sea themed songs they have been learning during recent workshops.
Baritone soloist Ed Suttle will be performing moving ballads like 'Drake's Drum' and 'Blow The Wind Southerly' and will also be reciting the poems 'Sea Fever' by John Masefield and 'Crossing the Bar' by Alfred Lord Tennyson.
To finish up the concert both choirs will join together to perform 'A Drunken Sailor'.
'Songs of the Sea' will be on Saturday, August 30 at 3pm at Nepean High School. Tickets are $5 for children under 18, $20 for concession and $25 for adults. To purchase tickets visit www.trybooking.com or for more information call 4754 3946.
– Kate Reid