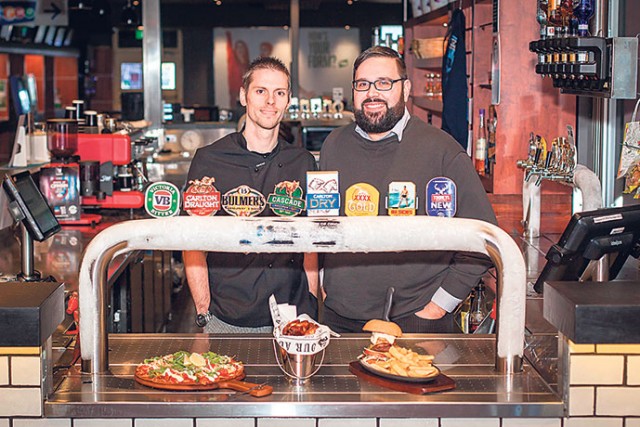 Located at the foothills of the Blue Mountains and by the banks of the Nepean River, the Wallacia Hotel is one of this region's most popular heritage hotels.
Located at 1590 Mulgoa Road in beautiful Wallacia, the hotel has been a familiar spot for locals ever since it was established in the 1930s. After $4 million worth of renovations were carried out a number of years ago, which included the refurbishment of 30 accommodation rooms, the Wallacia Hotel recently underwent a management change with licensee Christopher O'Shea taking over the reigns.
Mr O'Shea, who brings to the position a wealth of experience, said he wanted to propel the Wallacia Hotel into a new era while at the same time return the property to its charming ways.
"The hotel was lacking the love and attention needed and I have had to start from the ground up by building a new team with one main focus – customer service," Mr O'Shea said.
"The pub and hotel scene is very organic and forever changing, we are now seeing more family orientated hotels in which I intend to bring to Wallacia by offering a range of activities and entertainment to suit."
One of the major drawcards of the Wallacia Hotel is their delicious bistro, which not only features a new winter menu but a new head chef.
"Our brand new menu is full of fresh Australian and local produce. An authentic modern Australian taste with a rustic outback twist will entice diners for more," new head chef, Thomas Rye said.
To get the place rocking, bands will also be a regular feature at the Wallacia Hotel on Saturdays and Sundays with a big act promised every last Saturday of each month.
On Saturday, July 25, popular cover band Seattle Sound will take to the stage and kick off the Wallacia Hotel's new entertainment schedule.
With a new management team in place, the Wallacia Hotel has a new lease on life.