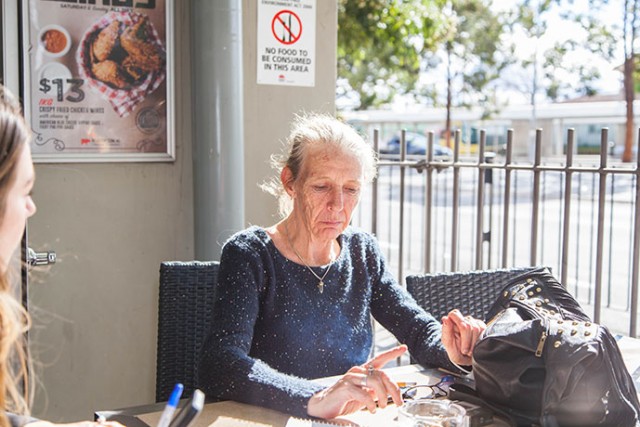 Unless you stay at home, a cigarette with your meal is now a thing of the past.
From Monday, hotels, clubs, restaurants and cafes' outdoor dining areas were made smoke-free, banning all devices including cigarettes, pipes and water pipes.
Penrith resident, Lorraine Punter, enjoys going out and having a nice lunch, but said she isn't happy the new laws will stop her from enjoying a cigarette with it too.
"I don't like it, especially if you're sitting down having a conversation or a meal, and you'd like to have a cigarette," she said.
"I also love a coffee with my cigarette, but now you can't sit at a cafe with a friend and talk and have both.
"I feel bad for people who smoke because it's not right."
If a health inspector finds a customer smoking in any outdoor dining area, the individual can get an on-the-spot fine of up to $300, and the business up to $5,500.
If business owners do not display the 'no smoking' signs in their outdoor dining area, they can be fined up to $550.
Kylie Turner, Manager on Duty at O'Donoghues Irish Pub in Emu Plains, said they haven't had any issues with patrons yet, but the real challenge is trying to avoid the hefty fines.
"I think the fines are a bit too much. We've got plenty of signs up, but now it's just about trying to keep an eye on it," she said.
If there is no designated smoking area, a customer will have to go outside the venue, providing they abide by the new 'four metre law', that has banned smoking within four metres of a pedestrian entry or exit.
Panthers this week changed its outdoor areas to accommodate the new laws.
Dr Bradley Forssman, Director of Public Health from the Nepean Blue Mountains Local Health District, said there is a high level of support for the smoke-free areas.
"These new laws will result in an important reduction in many people's exposure to these dangers and reduce the risk of long-term ill health, therefore improving the overall health and wellbeing of the community," he said.
"Many businesses have already voluntarily banned smoking within four metres of an entrance to a hospitality venue."
For further information on the new laws, which are now in effect, visit www.health.nsw.gov.au/smokefree.
– Dale Drinkwater