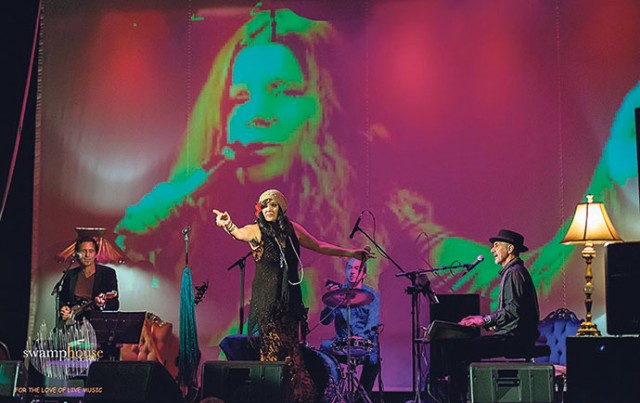 Janis Joplin is one of the rock world's most iconic women and her musical legacy still lives on today through productions like 'Pearl – The Janis Joplin Story' which will be hitting the Evan Theatre stage next month.
The show will give audiences a taste of the music and life of one of the most revered singer/songwriters of the 60s, who is most well known for hits including 'Piece of My Heart', 'Bobby McGee' and 'Cry Baby'.
After struggling with self destructive lifestyle choices, Janis overdosed on heroin at the age of 27, making her one of many musicians to join the infamous '27 club'.
The name 'Pearl' was both Janis' nickname and the title of her critically acclaimed posthumous album which fused rock, jazz and blues.
'Pearl – The Janis Joplin Story' features Blue Mountains singer Liza Ohlback in the role of Janis.
Her unique vocal style, which mixes blues, soul, funk, jazz and gospel, has earned her comparisons with greats like Aretha Frankin and Etta James.
Adding to the local talent is Nepean High School alumni Chris Keeble, who produced the show.
Onstage alongside Liza will be musical producer, singer, songwriter and guitarist Jeremy Edwards, who has played with blues greats like Charlie Musselwhite and John Hammond.
This shouldn't be missed!
'Pearl – The Janis Joplin Story' will be on at Evan Theatre on Saturday, August 29 at 8pm. Tickets are $25-$35. For more information visit www.pearljanisjoplin.com.au or to purchase tickets visit www.penrith.panthers.com.au or call 4720 5555.
– Kate Reid