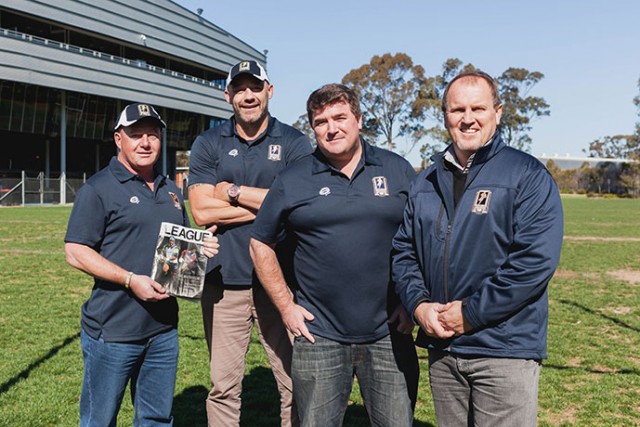 WESTERN WEEKENDER EXCLUSIVE
Members of the rugby league community in the Penrith area are set to receive even greater support in their time of need with the launch of a local committee of Men of League.
Since 2002, Men of League has provided support and assistance to rugby league players, coaches, referees, officials and administrators from all levels of the game and their families.
A committee has recently been formed in Penrith with a launch event to be held at the Tattersalls Hotel on August 27.
Men of League Penrith President, Alex McKenzie, expects the local community to throw its support behind the concept.
"Men of League is a great organisation which does terrific work in assisting those who have spent their lives in and around the game but have fallen on tough times, and it is fantastic for a great league town like Penrith to have its own chapter," he said.
"We look forward to engaging with the community with a number of events that we think will be great fun, showcase the organisation and raise funds so we are able to support those in need."
Also on the local committee is Vic Shipley (Powersmart Electrical), Adam Pryzybla (St Marys Leagues), Daniel McKinnon (Complete Law), Troy Dodds (The Western Weekender), Michael Todd (Western Sydney Business Centre), Chris Ayling and Simon Dicker.
"We have assembled a terrific bunch of people to launch the Penrith committee and we are very excited about Men of League having a presence in this region," said Men of League NSW State Manager, Stuart Raper.
"Many people in the Penrith area already support Men of League and I am certain that support will grow even more with a local committee driving the message locally."
Panthers legend Mark Geyer is the Penrith committee's Patron.
The Men of League Penrith launch will be held at the Tattersalls Hotel on Thursday, August 27. Tickets cost $20.
For more information, contact Alex McKenzie on 0414 330 651 or email [email protected]