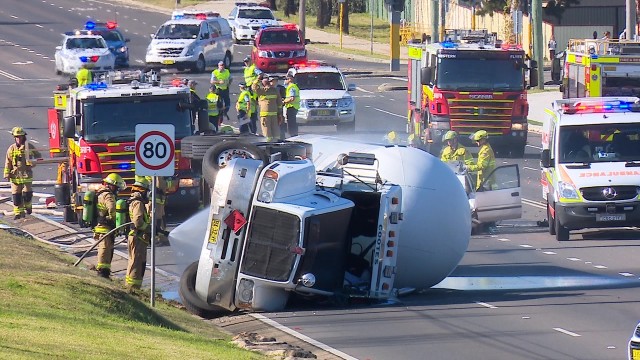 The Great Western Highway is expected to remain closed for a number of hours in Werrington today following a serious car and truck accident near O'Connell Street.
The accident happened at around 10am this morning and has forced the closure of the Highway in both directions near the University of Western Sydney.
The situation has been made worse by the fact that an LPG tanker is involved.
An exclusion zone has been set up as a precaution and the University of Western Sydney has been evacuated.
The LPG truck and a Toyota Corolla collided, with the tanker rolling.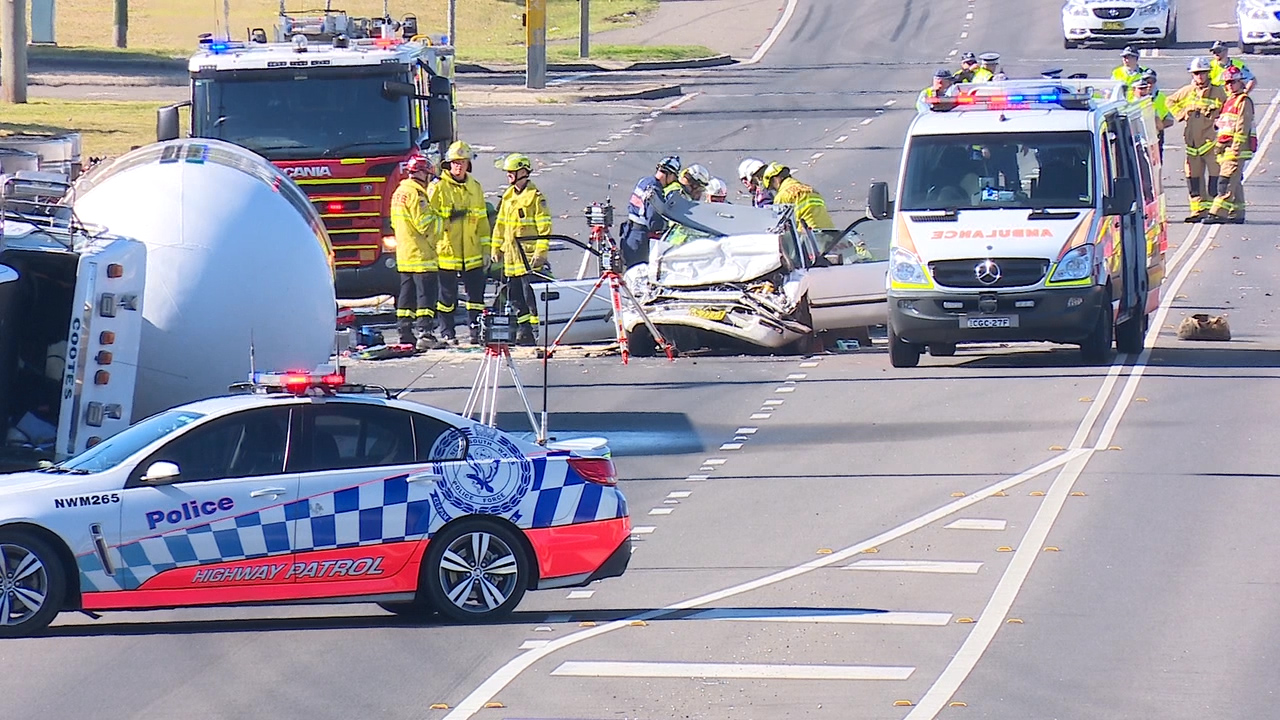 The male driver of the tanker truck has been taken by NSW Ambulance Paramedics to Nepean Hospital.
The female driver of the Toyota Corolla is being treated at the scene will be flown to hospital by Careflight Helicopter.
Injuries are unknown at this stage.
Eastbound motorists are diverting via O'Connell Street and westbound motorists are diverting via Gipps Street.
Although diversions are in place motorists are advised to avoid the area completely and use the M4, Mamre Road and the Northern Road as an alternative route.
"The road will remain closed for a number of hours as fuel is decanted from the truck into another vehicle and while police carry out investigations," a spokesperson from the Transport Management Centre said.
"There is no forecast for when the road will reopen."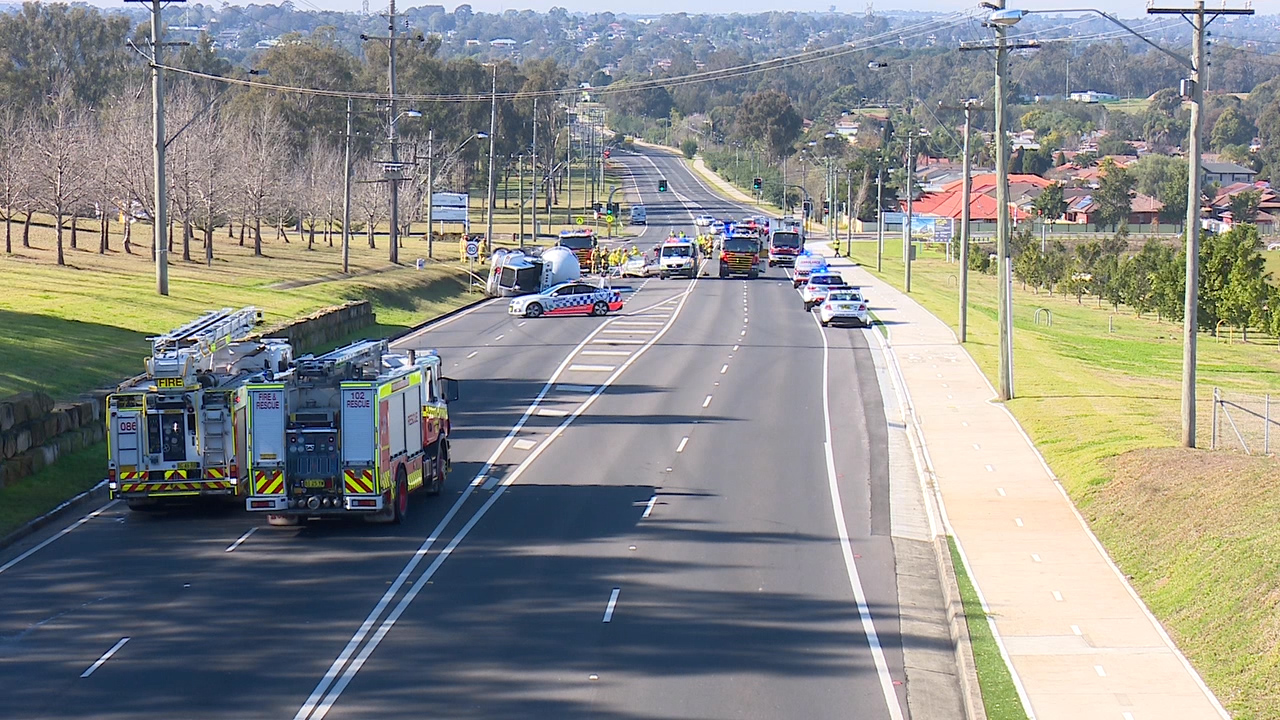 Crash Investigation police, other emergency services and traffic crews remain at the accident site.
Additionally bus routes 774, 775 and 776 are delayed up to 15 minutes and are diverting via Sunflower Drive missing four bus stops.
– Troy Dodds