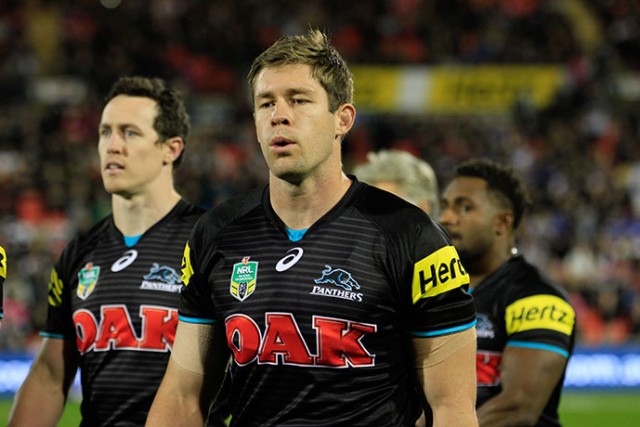 Penrith Panthers prop Jeremy Latimore says the reason for the club's turnaround of late is that every single player is putting in.
After losing three straight games, the Panthers have now strung together two wins in a row and could be on the verge of a third when they play the Sydney Roosters this Saturday night at Pepper Stadium.
Last Friday night the Panthers put on their best performance of the season, stunning the defending premiers in South Sydney 20-6.
Speaking with Extra Time on Monday, 28-year-old Latimore said despite a season full of adversity, the Panthers are starting to come out the other end a stronger and more confident team.
"Leading into our last bye, they were probably our two worst games all year against the Eels and Storm. We started playing better against the Bulldogs but the last two weeks have definitely been good to win, especially defeating the defending premiers," he said.
The Panthers have only leaked three tries in their past two games against the Tigers and Rabbitohs, which Latimore says is a key to their recent good fortune.
"I think we've defended really well the last fortnight and that's a cornerstone to any good team," he said.
"Our forwards are starting to make metres and we're starting to play a bit smarter now which is helping our attack, but we have to keep on improving."
After completely dominating the Rabbitohs, the Panthers will now turn their attention to another one of the competition's heavyweights in the Sydney Roosters.
Latimore believes there's a strong rivalry between the two sides and can't wait to go pound for pound against them on Saturday night.
"The Roosters have found form in the last month and Trent Robinson will have them fired up to come out here and play well," he said.
"They beat us at the start of the year (20-12) and obviously we beat them in the semi-final last year, so there's certainly a rivalry there.
"We've just got to build off what we've done the last few weeks and make sure we turn up on the weekend and do it again."
Kick off is at 5.30pm.
– Nathan Taylor