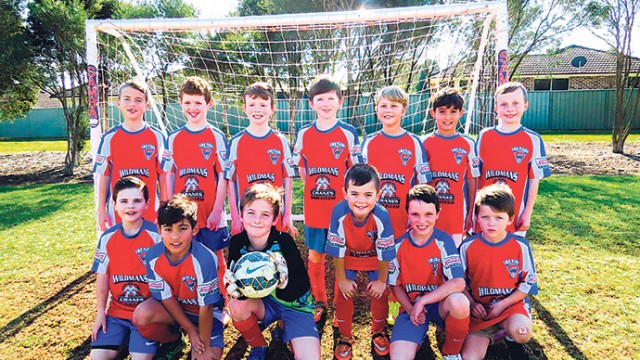 Kids from Emu Plains Football Club are hoping their first major tournament will be a huge success when they compete at next month's prestigious Kanga Cup.
Held every year in Canberra, the Kanga Cup is the largest international youth football tournament in the southern hemisphere, featuring teams from around Australia and across the world.
The Emu Plains U9's team will be just one of 355 teams involved in this year's Kanga Cup, which runs from July 5 to July 10.
Coach of the team, Ossie Lewis, said he's been involved with the side since 2011 when the boys were just five-years-old.
"I have been blessed to work with such great kids as well as training them and teaching them basic life skills other than football," he said.
"These boys turn up to every training session and love to participate in all aspects of the game."
Lewis said he long dreamed of hitting the road with his team to compete in a tournament like the famous Kanga Cup.
"I thought this year was the right time to register and take the youngsters on their first football tour to compete against other teams from around the nation," he said.
"Football in western Sydney has been attracting a fair bit of attention of late, with the boys wanting to follow in the footsteps of their idols from the Wanderers and Sydney FC."
The Emu Plains U9's team will be holding a special Fundraising Garage Sale next Saturday, June 27 from 8pm on the corner of Forbes and Troy Street, Emu Plains, to raise funds to assist with entry costs for the expensive tournament.
"We are one of the rare teams from Penrith that will enter this tournament due to the cost this tour brings to all families participating," Lewis said.
"We have a wonderful bunch of kids that have ongoing support by great western Sydney families."
The team is also on the hunt for sponsorship from local businesses. Anyone interested should contact Ossie Lewis via email at ossielewis@optusnet.com.au.
– Nathan Taylor