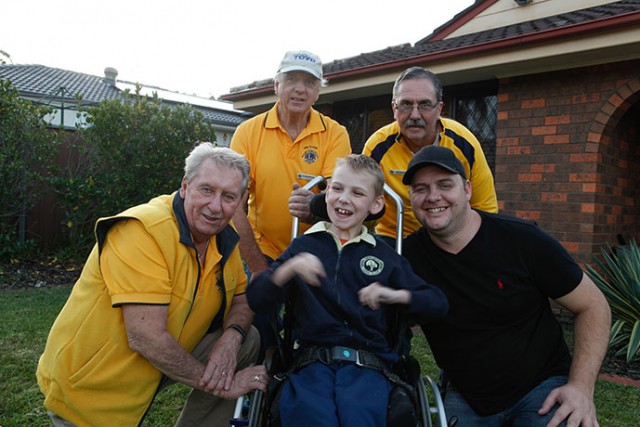 Local 10-year-old Joshua Farr is in desperate need of a new manual wheelchair, and the Lions Club is coming to the rescue.
A raffle will be held this Saturday to raise the $8,900 to get the chair so Joshua can get from point A to point B around the school yard.
Currently at Werrington Public School, Joshua was diagnosed at 10-months-old with Spastic Dystonic Quadriplegic Cerebral Palsy and Lissencephaly, a rare brain formation disorder.
Joshua will use the chair for around 40 per cent of the time as he also owns a power chair but is unable to have it transported to the school each day.
"He loves going to school – he's a really happy kid," said Joshua's mother, Kylie.
The Australian Lions Children's Mobility Foundation will be providing funds for half of the chair with the Emu Plains Lions Club putting in the other half.
The raffle will be held at the Lennox Village in Emu Plains on Saturday, June 13 with Lions members selling tickets between 9am and 3pm.
For more information, contact Alan Cooper on 4735 1721 or 0414 155 917.
– Jade Aliprandi