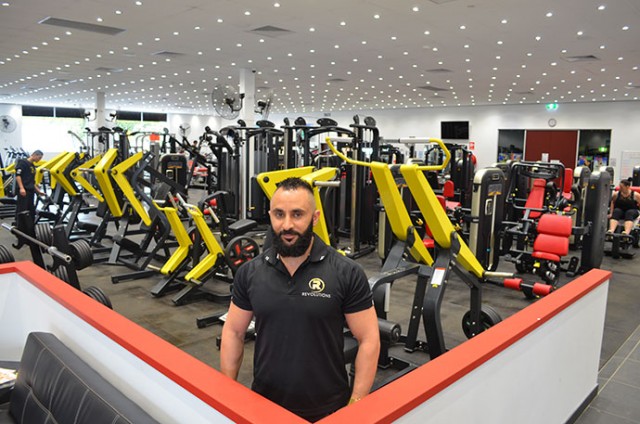 One local 24 hour gym operator is delighted with Penrith City Council's investigation into staffing rules – one that would make some other 24 hour gyms in the area squirm.
Council is seeking a review into the regulation of staffing for 24 hour gyms, after concerns were raised about the safety of customers when exercising outside staff hours.
Unlike a range of major franchises locally and statewide, Revolutions Gym, located in St Marys and Emu Plains, staffs its premises' 24 hours a day.
Gym owner Paul Chamma said the cost of staffing his business for 24 hours a day is enormous, but worth every dollar to provide peace of mind for both he and his members.
"When I'm sleeping at home I know that my members are safe," he said.
"Women aren't going to be followed into bathrooms and if you want to train properly, there will be someone here to advise you how to use the machine."
Mr Chamma said to install a key tag system to monitor who walks through the door would have the same one-off cost as what he would have to pay yearly to staff his facility 24 hours a day.
"By using just a tag security system I could save myself potentially half a million dollars in wages over a 10 year lease," he said.
Mr Chamma said it's about time the government looked into making sure all 24 hour gyms were staffed, despite meaning his business potentially losing its competitive advantage.
"For the industry and the consumer, it is best," he said.
"It's really good that Council has brought this issue up and I hope it gets looked at and things happen quickly."
The report to Council was requested by Councillor Maurice Girotto, who said the industry has grown faster than the legislation surrounding it.
"No one is trying to ruin the industry, but if you want a 24 hour gym you need to make sure someone is there at all times," he said.
"I don't want Council to come out with a big stick, but just to put pressure on the Department of Fair Trading and Fitness Australia to implement these things in their code of conduct."
– Dale Drinkwater