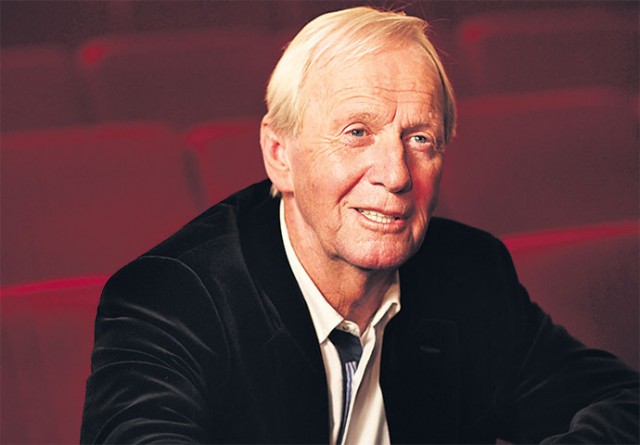 Interviewing Paul Hogan is sort of like having a chat to a stranger at the local pub. There's no ego, no drama and no hint that you're talking to a man who created the most successful Australian movie of all time.
Starting out as rigger on the Sydney Harbour Bridge, Hogan got his break after appearing, just as a bit of a laugh, on Aussie talent show 'New Faces'. The exposure led to his own sketch comedy program 'The Paul Hogan Show' and ultimately to the film that made him famous worldwide, 'Crocodile Dundee'.
"I gave him all the Australian charms that we don't even know we have," Hogan said of the much loved character Mick Dundee.
"There's a sort of honesty and an openness and a refusal to take anything seriously that's a national characteristic.
"I think people identify with the character, a simple guy who's confronting sophisticated civilisation and coming out on top of it."
Hogan's description of Dundee draws close parallel to his own life. There was never any dreams of Hollywood stardom, just a chance discovery that his sense of humour was shared by countless others.
"I've always found the world to be a funny place, well the people in it anyway," he said.
"I see things that I think are funny and then you write it down or you tell other people and if they laugh you're a comedy writer, if they look at you strange you're just a weird nut.
"It worked out well for me, I'm not a weird nut."
Local audiences will have the chance to experience Hogan up close and personal when he visits the Evan Theatre on Saturday, June 20 for 'Hoges Live', an evening of stand-up and stories from his life.
For over two hours Hogan will share all the funny and surreal moments from his time on Australian TV screens to his promotion of Australia to audiences around the world.
The idea for the live show, which had its first tour in 2013, came from friend and director Dean Murphy.
"He had a lot of calls from theatre people saying that they would like me to come and do my thing," Hogan said.
"I was always talking about writing the book about the extraordinary life I've led and I thought better to go and talk about it and show pictures that go with it.
"So that was the plan and it's worked out wonderfully.
"No one's ever gone home at interval so that's a good sign," he laughed.
When it comes to the film industry Hogan admits that he probably won't be making any more movies anytime soon. After starting out his career with a smash hit like 'Crocodile Dundee', he doesn't feel there's anywhere else to go.
"If your very first movie you have a go at, a little band of sort of amateurs make a movie and it gets number one around the world… you can't top that," Hogan said.
"So you just sort of go 'Oh well, OK, I'll just cruise downhill now'.
"I always thought of myself primarily as a comedy writer and not an actor anyway, so I had no great desire to act in other films."
Adding to his list of surreal life experiences was Hogan's role as co-host for the Academy Awards in 1986 where, in typical laidback Aussie fashion, he opened the night without a script.
What followed was an Oscars speech that still sits up there with the best of them. At one point he suggested to nominees that if they didn't really want their award just to give a wave from their seat and the award would be passed on to someone else.
"I was looking at the Oscars from an audience's point of view," he said.
It's a sentiment that seems to sum up Hogan's life, a relatable character and unlikely star that just happened to stumble into the spotlight.
The brilliance of what he did for Australia and the Australian film industry is that he never set out to do any of it.
"That's why my story's worth telling, it's just a lot of extraordinary coincidences and a lot of luck and a lot of the right thing at the right time," he said.
Paul Hogan will be performing at the Evan Theatre on Saturday, June 20. Tickets are $85.90. For more information or to purchase tickets visit www.penrith.panthers.com.au or call 1800 061 991.
– Kate Reid