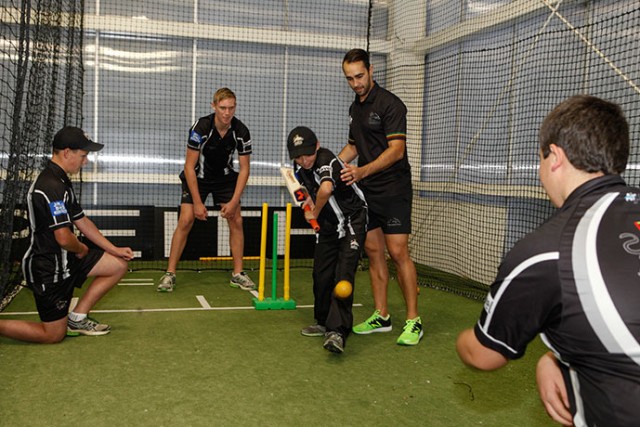 The Penrith Cricket Club are hoping to find the next Pat Cummins or Josh Lalor with the launch of their very own Elite Training Academy.
The Elite Training Academy was established to identify and nurture the outstanding cricketing talent that Penrith has to offer.
Penrith will join only a handful of other Sydney Grade Cricket clubs to have their own Elite Training Academy, which focuses on specialised training programs to ensure that local talent has a clear pathway to higher forms at grade level and possibly state and Australian level.
Penrith Cricket Club Manager and former first grade player, Warren Buttigieg, said the club has hand-picked the best local junior cricketers to take part.
"This is the first year of the Academy. We'll have three groups – U14s, U16s and U19s," he said.
"The players will undertake a 10 week program where they'll be trained, upskilled and shown a pathway to Grade cricket and beyond."
Each age group will comprise of around 20 players with the U14 and U16 age groups featuring players from a host of local junior clubs.
Groups will be mentored by both internal and external coaches.
"In each group there will be specialised spin bowling, fast bowling and batting sessions as well fielding and fitness sessions," Buttigieg said.
"We've identified these kids as future Grade players and hopefully even state or Australian players like Pat Cummins.
"We want these talented kids to remain in the Penrith system for a very long time and we believe the Elite Training Academy will help us in doing that."
Penrith Cricket Club will launch the Elite Training Academy on June 17.
– Nathan Taylor