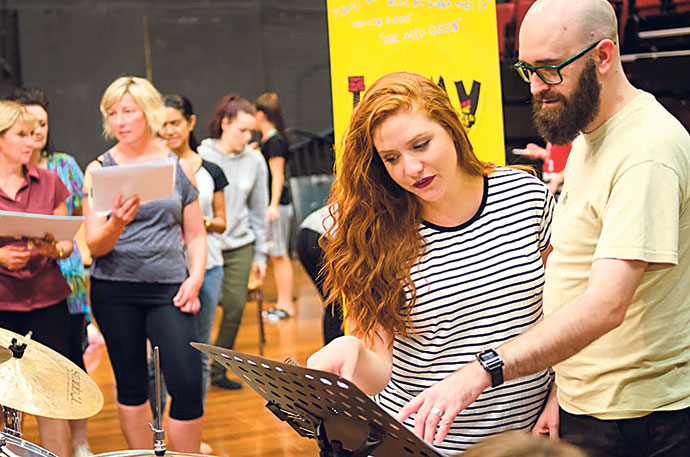 The Who's 'Tommy' is hitting the stage this month with local theatre group the Blue Mountains Musical Society set to take audiences into the world of the deaf, mute and blind pinball wizard.
This timeless tale revolves around Tommy, who becomes catatonic as a child after witnessing his father accidentally murder his mother's lover.
Though he suffers through years of abuse Tommy discovers in his teens that he has a talent for playing pinball. After his mother helps him through his catatonia Tommy's talent for pinball launches him into superstardom.
The Blue Mountains Musical Society's adaptation of the hugely popular production will place Tommy in a contemporary setting where human contact is limited and the screen is worshipped.
The show plays on our obsession with 'reality' TV and the design mixes the 60s/70s with a contemporary look, using music festivals such as Coachella and Glastonbury as inspiration.
Don't miss your chance to experience the musical phenomenon that is 'Tommy' this May.
The Who's 'Tommy' will be on at the Evan Theatre from Wednesday, May 27 till Sunday, May 31. Show times are 8pm, with a 2pm matinee on Saturday and Sunday. Tickets are $30-$40. For more information or to purchase tickets visit www.penrith.panthers.com.au or call 4720 5555.
– Kate Reid