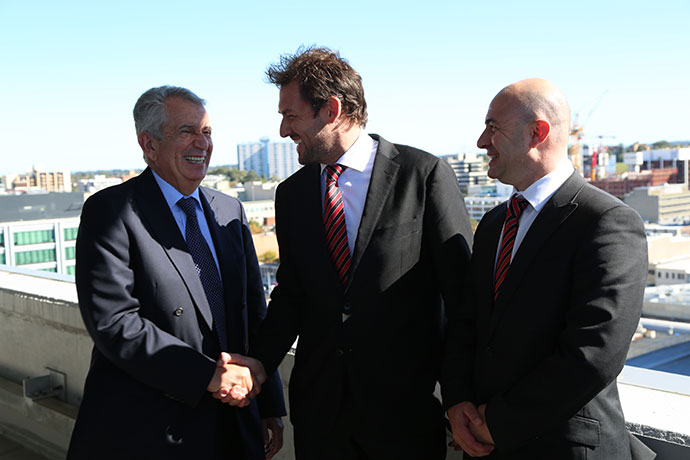 The Western Sydney Wanderers have thrown their support behind coach Tony Popovic by extending his contract until the end of the 2017/18 season.
Popovic was in huge demand following Western Sydney's famous AFC Champions League title last November with many league commentators expecting him to leave the club and take his talents abroad.
But even after an A-League season from hell, the 41-year-old has decided to remain in western Sydney to get his side back on track.
"I am immensely proud of the achievements of this team at our club to date but have no interest in resting with past glories," Popovic said.
"Work for next season has already begun and our aim is to get back to the top where we belong.
"This season we had some adversity and that can destroy you or make you stronger – everyone will see a stronger Wanderers next season."
Wanderers Chairman Paul Lederer said he was confident Popovic was the man to turn the club's fortunes around.
"This club is built for success, our region demands it and our fans deserve it," he said.
"Tony Popovic has already brought this club a great deal of success, but we want more, a lot more.
"Make no mistake. Tony Popovic is the only man for the job, he is an ideal fit for our culture and suits the ambitious plans we have for this club.
"Securing Tony is a huge step in the right direction to bringing more success and greater pride to the Wanderers and western Sydney."
With a full off-season to recruit and prepare for the A-League 2015/16 season the future looks bright for the club to continue on their course to becoming a powerhouse on and off the field.
– Nathan Taylor