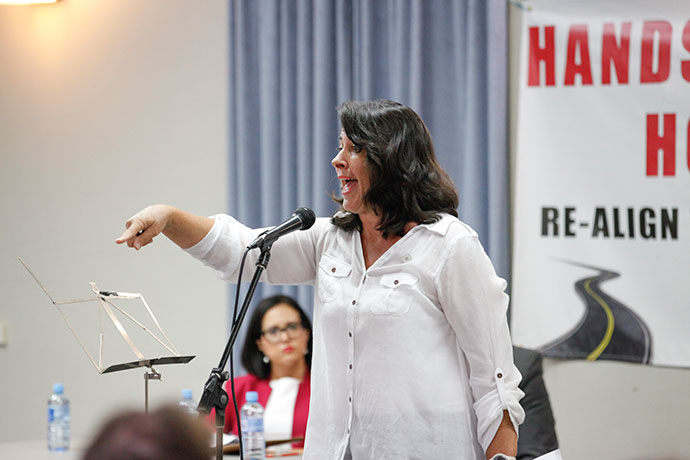 Maximising the benefits and minimising the impacts are the top priorities for Council after conditionally agreeing to support the development of an airport at Badgerys Creek.
Council will lobby on behalf of the community for roads and trains, jobs and environmental outcomes in the planning of the airport as well as conditions on operating hours.
"In coming weeks we'll be making representations to the Department of Infrastructure and Regional Development and State and Federal members. Council wants the Sydney Airport Curfew Act 1995 to be amended to the Sydney Airports Curfew Act to cover operating hours at the proposed airport," Penrith Mayor Ross Fowler said.
"We'll also be pushing for a minimum 90 days to review and respond to the Environmental Impact Statement – it's critical we have time to prepare a detailed, considered response on behalf of our community."
Cr Fowler said ensuring the Government honours its commitment of 'roads first, airport second' is essential to Council's support.
"Already our residents are forced to contend with inadequate infrastructure and traffic congestion getting in and around the City, particularly north – south, this would be exacerbated by an airport without the right road and rail connectivity," he said.
"There are tremendous opportunities for Council to call for action to redress longstanding issues and it's equally important we have our say on environmental impacts as well as the effect an airport of any size will have on our community's health and wellbeing."
To facilitate an independent review of the eagerly awaited Environmental Impact Statement (EIS) Penrith Council is pooling resources with neighbouring councils and contributing $60,000 towards an expert review. The EIS will consider a range of factors including the environmental, social and economic aspects of developing and operating the airport.
At a Council meeting on Monday night, Councillor John Thain said it's clear that the community supports the airport.
"I have been against an airport up until recently, but from the constituents it's become clear they support an airport in western Sydney," he said.
"They want jobs for themselves and jobs closer to where they live and that's that reality."
Those against the airport said there wasn't enough community consultation and suggested that Council's recent telephone survey only reached less than five per cent of the Penrith LGA's population.
Former Federal Member for Lindsay Jackie Kelly, who spoke at Monday night's meeting, still believes there is a good chance to close the Badgerys Creek airport before it even opens, and wants Council to at least approach the Government with a 'shopping list' of infrastructure projects to be completed before the airport.
University of Western Sydney's (UWS) Director of Strategic and Government Relations Dr Andy Marks supports the airport and said it is in line with the University's mission to encourage economic development.
"With a focus on a smart airport, [with] engineering and robotics, we can ensure our kids have smart jobs into the future," he said.
"75 per cent of [UWS] students are from western Sydney, they will be affected by the airport and I tell you they will benefit from it as a whole."
Councillor Maurice Girotto said the airport needs to not just bring smart jobs, but logistics and warehousing too, and is concerned that too much emphasis is being placed on the airport to drive the economy.
– Dale Drinkwater