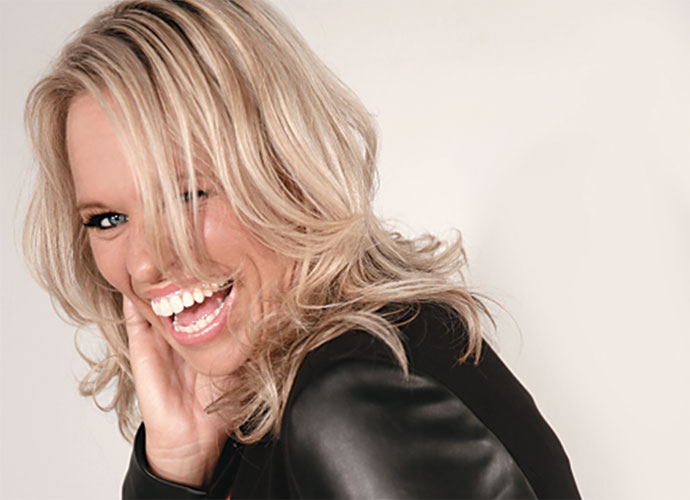 For Aussie country music star Beccy Cole it was the writing of her very candid memoir Poster Girl that inspired her to further explore her life through song on her new album 'Sweet Rebecca'.
"It was written pretty much as soon as I'd finished writing my book," Beccy said of the album.
"So I was sort of buzzing with inspiration and really wanting to get back to writing songs because, for me, it's very therapeutic and it comes a little bit more easily than writing 85,000 words," she laughed.
Her 10th release is packed full of personal insights into the life of one of Australian country music's most celebrated names. The album includes a dedication to her son, which Beccy admits is one of her favourite tracks on the album.
"It was his 16th birthday about six weeks ago and leading up to that I wanted to write a song that marked that occasion but also talked about our 16 years together," she said.
Beccy is certainly no stranger to success. During her career in the music industry she has earned nine Golden Guitars, including four for Female Vocalist of the Year, has three gold-certified releases to her name as well as numerous ARIA Top 10 Country and Top 40 mainstream albums.
Though she has always been very open in her music, for Beccy the process of writing a memoir was far from easy.
"It was absolutely hideous some days," she laughed.
"Other days it was really pleasant and lovely to go back to those times and those memories but I don't know whether I'd have said 'yes' if I'd have known how invested one needs to be to write such a thing.
"But, look, I don't regret it at all."
It has been a long time coming for the country music star who had been approached a few times to put her story into words.
"I thought, gosh who would want to read that, firstly," she said.
"But then I got a bit charmed by the publishing company. They took me to lunch and called me an author within 10 minutes and so I was roped in," she laughed.
"I feel very fresh and like I've been through therapy now that I've done it because I tackled a lot of issues in my life that I probably just buried in the sand and tried to get away from. But when you're as honest as I like to be you go back to those times and you think I've got to tell the story, I'm not going to skirt around it."
One of the big moments in her life that Beccy discusses in the memoir was her coming-out on ABC's 'Australian Story', which came about after years of soul-searching.
"I think that's why my life sparked a bit of interest from the publishing company and certainly that process in 2012 was very difficult but necessary as far as I was concerned and I don't regret it for a second," she said.
"I sort of feel much better in my skin these days."
Beccy Cole will be performing at the Rooty Hill RSL on Saturday, June 27 at 8pm. Tickets are $30 and $15 for children six and over. For more information or to purchase tickets visit www.rootyhillrsl.com.au or call 9625 5500.
– Kate Reid