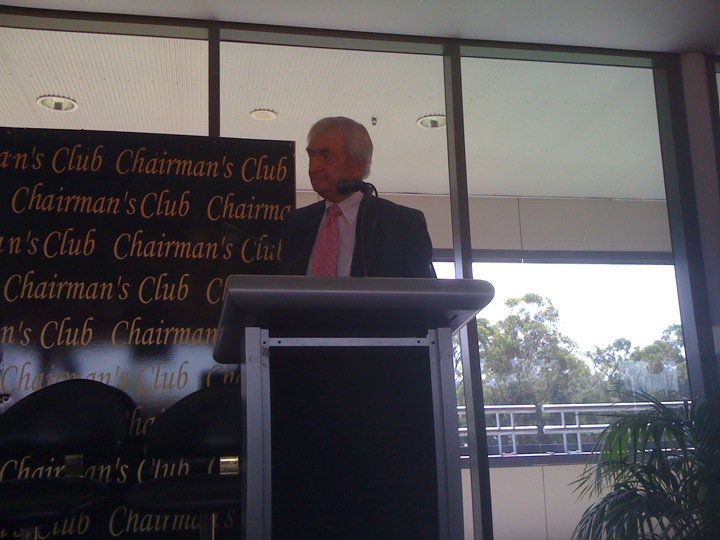 The voice of cricket has been silenced.
Richie Benaud, who was born in Penrith in 1930, sadly passed away overnight after battling cancer. He was 84.
Benaud played 63 Tests for Australia, making his Test debut against the West Indies in 1952. He played his last test in 1964 but it was in the commentary box where Benaud became an Australian institution.
As part of the Wide World of Sports commentary team, Benaud became a household name – and probably the most imitated voice in world sport.
Tributes have begun pouring in for the legendary cricketer.
Lindsay MP Fiona Scott Tweeted: "Vale to one of Penrith's greatest sons, cricket legend Richie Benaud, who has sadly passed away".
Channel Nine journalist Yvonne Sampson said: "Goodbye to a captain, our greatest ever commentator and a true gentleman. What will we do without you Richie Benaud".
Channel Nine was Benaud's spiritual home and network boss David Gyngell said it was a sad day.
"Richie Benaud's passing has robbed us not only of a national treasure, but a lovely man," he said.
"Richie earned the profound and lasting respect of everyone across the world of cricket and beyond – first as an outstanding player and captain, then as an incomparable commentator, and through it all as a wonderful human being.
"Richie is a true legend not only to all the people who knew him, but to the many millions who didn't. Which speaks volumes. He's been part of the Australian psyche.
"Since way back in 1977 Richie has been a much loved member of the Nine family. More than that, he sat at the head of our table. We shall miss him dearly, but we'll forever treasure his indelible memory and all the marvellous values for which he stood.
"Cricket is very much the richer for Richie Benaud's lifelong engagement. And so are we all.  Our deepest sympathies go to Daphne and Richie's family."
Nine's Head of Sport, Steve Crawley, also expressed his sadness.
"You didn't have to know Richie to love him. Everything about him. Best in the business bar none. We will miss him the way you miss loved ones.  And at the same time we will thank our lucky stars he came our way at all," he said.
Benaud's father Louis played for Penrith in Sydney Grade Cricket, and gained attention when he took all 20 wickets in a match against St Marys.
– Troy Dodds