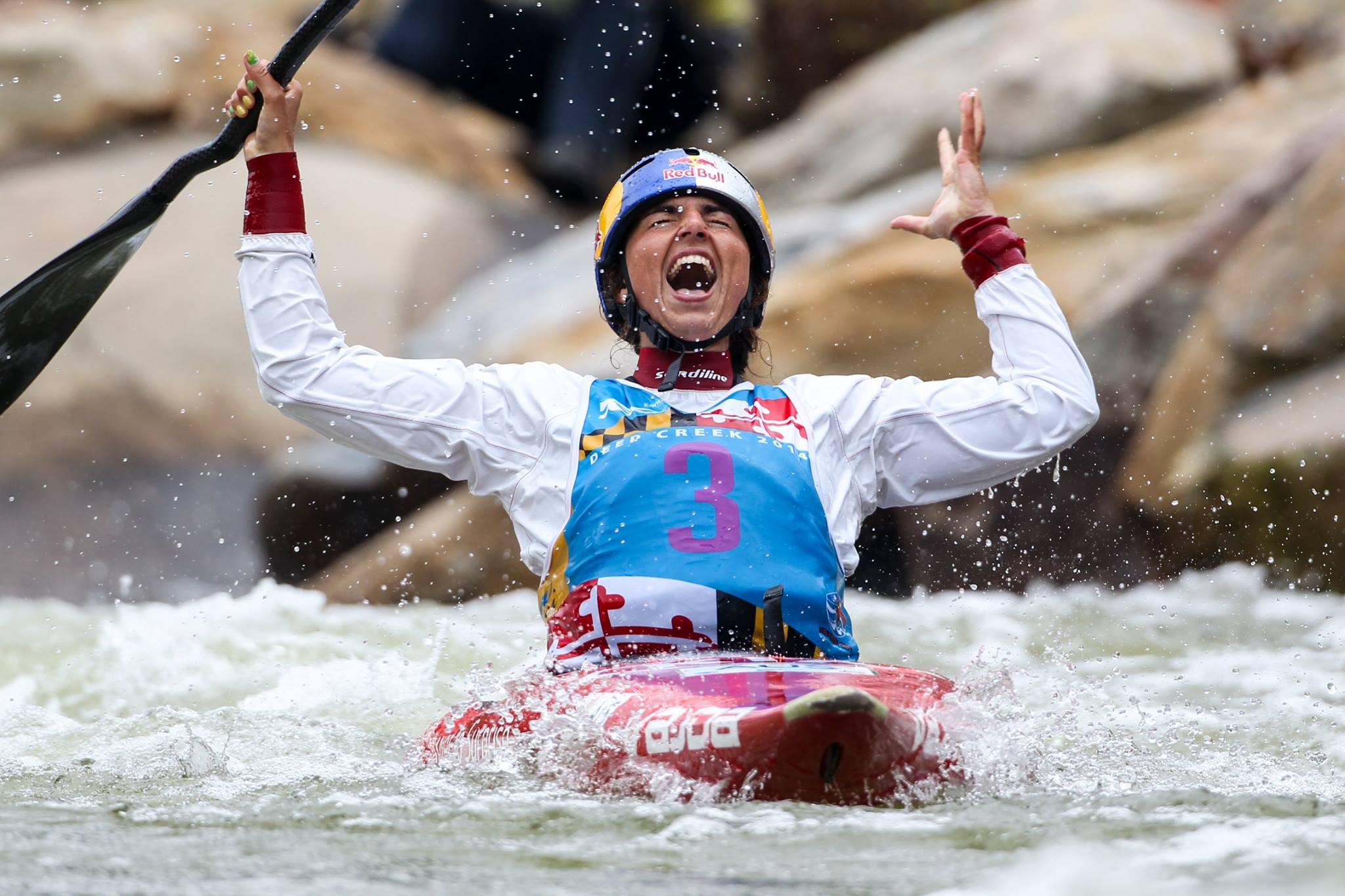 Australian Olympic silver medalist and double World Champion, Jessica Fox, has bounced back from devastation 24 hours earlier to win gold in the women's U23 K1 final at the ICF Junior and U23 World Championships in Brazil.
It was a welcome return to her best for the Penrith 20-year-old, who had struggled all week to recapture the form that saw her dominate her sport in 2014.
After a shock fifth in the C1 final on Saturday, Fox was leaving nothing to chance on the tricky Foz do Iguassu course.
"I'm really happy with that run, I'm happy with the way I raced that race," she said.
"The whole week has been quite stressful, there was pressure, and there was expectation."
Fox went into the final as the third best paddler, but went out aggressive and with purpose, sizzling down the course in 93.52 seconds.
Her run was fault-free, and more than three seconds quicker than local paddler, Ana Satila, who finished with silver. Austria's Lisa Leitner was third.
"Yesterday's C1 was a really big blow for me, it was really devastating," Fox said.
"But I was really proud of the way I raced that race in C1, I learned a lot from that run.
"I actually found the speed and aggression I was looking for all week, and I just channelled it into that race."
Last year Fox won every major title she contested – the World Junior K1 and C1, and the World Senior K1 and C1.
She will get the chance to defend her senior titles in London in September.
In other results, Forster brothers Kaspar (18) and Kristian (16) Fiebig finished ninth in the junior men's C2 final.
The Great Lakes Canoe Club pair picked up eight seconds of penalties in their run to finish 15.82 seconds behind French duo Guillaume Graille and Lucas Roisin who took home the gold medal in 108.25.
The Fiebig brothers can be proud of their performance on Junior Worlds debut.
Australia still has a chance to add to their medal tally of three tonight with the women's K1 team finals to come.