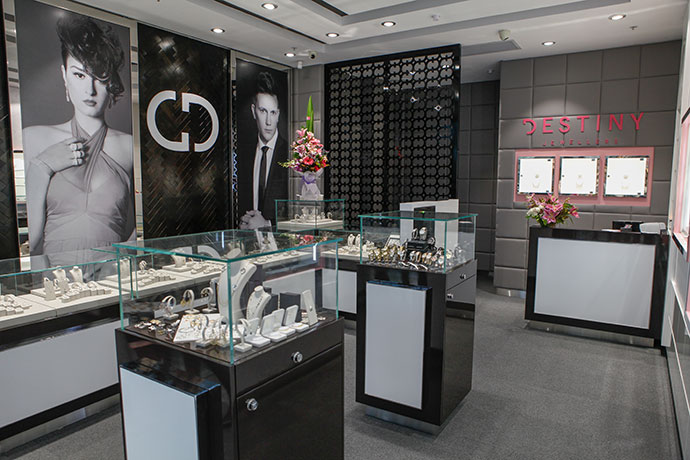 Finding the right piece of jewellery can be a hard task but at Destiny Jewellers, you'll be leaving the store with no concerns after dealing with some helpful expert employees.
CEO of the company, Liza Chohaili, is the fourth generation to be involved in the jewellery business.
"My thoughts and visions have been transformed into this store – I'm very passionate about what I do," she said.
Under new management and ready to take Destiny Jewellers to a new level, the store offers in-house jewellers and gem stone setters to allow for superior quality in manufacturing.
The store stocks their own custom designer range as well as luxury brands including Michael Kors, NAJO Jewellery and Daniel Wellington.
"Destiny Jewellers provides excellent service with qualified diamond graders and jewellery designers," Mrs Chohaili said.
"We work with our clients to understand their needs and develop long lasting relationships for every special milestone."
With six employees under the Destiny Jewellers banner, Mrs Chohaili says they provide exceptional customer service as well as quality in their designs.
Newly re-opened, Destiny Jewellers has a wide range in their collection.
The store has partnered with a number of jewellery brand collections that aren't available everywhere.
"Our customers can find a range of trending, iconic and unique pieces at affordable prices as well as high end pieces," Mrs Chohaili said.
"I travel the world to expand my knowledge and to bring the latest fashion and technology into the jewellery we produce.
"I am very passionate about what I do – jewellery is my life and I have dedicated many of my younger years working towards finally opening my own store."
Visit Destiny today at Westfield Penrith