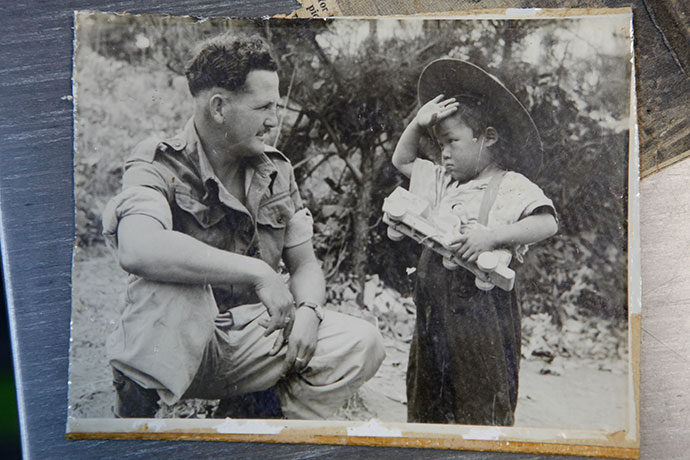 After noticing a photo circulating that is very close to their hearts, the family of one ex-serviceman have come forward to tell the incredible story behind the iconic image.
Kim McDonald of Werrington noticed the image of her father with a young Korean boy in the Federal Government's ANZAC Day brochure that was distributed to around 50,000 homes in the Lindsay electorate.
The photo shows her father Edward Geoffery Dowell, a medical officer in the Korean War, with Kim Chan, an orphaned Korean boy who Dowell tried to save, and later named his daughter after.
"He asked if they could bring him back, and they refused so he wanted to smuggle him back," Mrs McDonald said.
Mr Dowell's grandson, Troy McDonald, said his grandfather had to make the heartbreaking return home after the boy was kicked off the boat and left on the shore without a family or a home.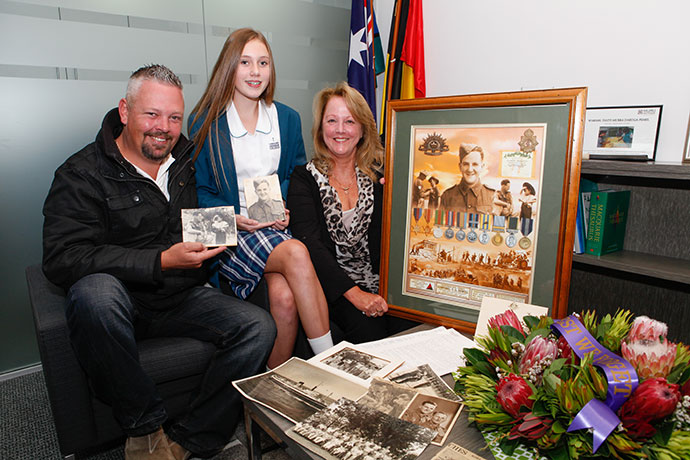 Mr McDonald said it was this experience as a medical officer in the Korean War where his grandfather witnessed the most gruesome deaths, rather than his unimaginable Second World War experience where he was captured as a prisoner of war.
In 1941, his grandfather spent eight hours in shark infested waters after attempts to evacuate from the island of Crete failed, when his ship got struck by the German air force.
He said his grandfather was then picked up by an Italian destroyer, and spent 30 months in Italy as a prisoner of war and then was sent to Germany for another 18 months.
"He worked in coal mines in Germany and one day the coal mine had a gas build up and killed 30 people, he refused to go down so they knocked his teeth out with the end of a rifle," he said.
He was liberated by the Americans in 1945 and came home, but because he was a prisoner of war, he couldn't re-serve on the front line in the wake of the Korean War in the early 1950s.
After the Korean War and his heart-wrenching split from Kim Chan, Edward Geoffery Dowell went back to New Guinea and served as a medical assistant for 16 years.
"War was his full time job," Mr McDonald said.
– Dale Drinkwater