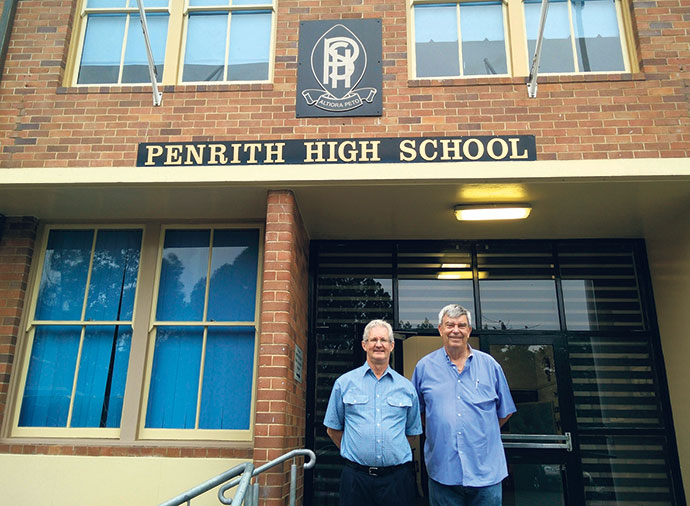 Nearly 50 years on, Penrith High alumni from 1965 are invited to join the rest of their class at a reunion dinner in September.
For those that have kept in contact, it might be their third time catching up with old friends and class mates after the previous two reunions were held for the same graduating year.
Jim Munro, deputy school captain of Penrith High in 1965, said how nothing really changes as the years go past.
"It's a bond that doesn't seem to disappear," he said.
"The first one was about everyone proving how well they had done in life and just generally catching up 10 years on. We'll probably talk about grandchildren at this one."
Every 10 years, Mr Munro and Ben Feszczuk, the prefect from that year and ex-commanding officer for Penrith Police, organise a reunion for the class of 1965.
Around 45 people attended the last one, but they are putting the call out to have a bigger and better reunion this year.
"Our years at high school from 1961 to 1965 were an exciting time spanning the era of rock 'n' roll with The Beatles, The Rolling Stones and many other famous rock groups," Mr Feszczuk said.
The pair are putting the call out for the class of 1965 to contact Mr Feszczuk as making use of social media and the Internet to try and track down members of their class has been a challenge.
If you're from the Penrith High class of 1965, you can email [email protected] for further information or to register your attendance.
The reunion will be held at Glenmore Heritage Valley on September 26.