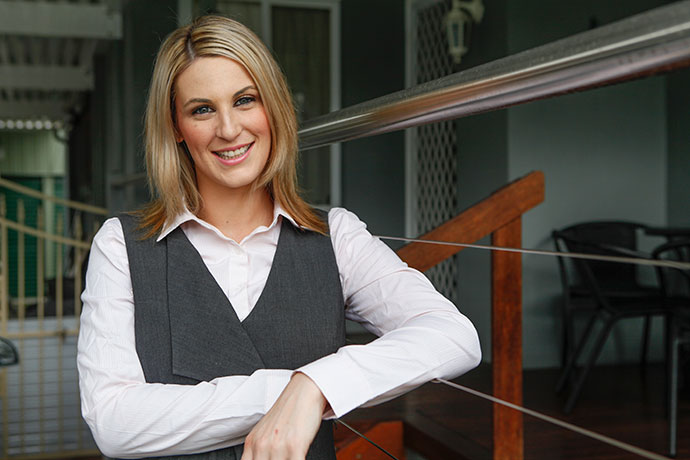 For Katrina Keshishian, it is the sweetest of victories.
The local gang rape victim has been fighting for a fair go for herself and other victims of crime after compensation payments were retrospectively cut by the State Government.
Last Sunday, NSW Premier Mike Baird admitted the cuts were a mistake and said victims of crime whose claims were caught in the transition between the old Victims Compensation Scheme and the new Victims Support Scheme will be eligible to have their claims re-assessed.
"The improvements we made to the scheme in 2013 meant that victims got the support they needed within 30 days, rather than having to wait 31 months under the old scheme," Mr Baird said.
"However, we have listened to the concerns raised by victims, and victims' groups, about the transition from the old scheme to the new scheme.
"As more recent cases have been brought to our attention, following the widely reported representations by Katrina Keshishian, it has become clear that the retrospective nature of the reforms has resulted in some serious inequities.
"I am not prepared to allow this – and if that means conceding that this particular aspect of our reforms was a mistake, so be it."
Attorney General Brad Hazzard said victims who suffered crimes prior to the 2013 legislative changes and had lodged claims under the old scheme will be able to apply for funds under the provisions of the former scheme as if no changes had been made.
Ms Keshishian was told of the news shortly after appearing on Hinch Live last Saturday night, where she continued her fight.
"I'm so glad that this fight is finally over," she told the Weekender.
"Knowing that Mike Baird realises that the retrospective cuts to victims of crime compensation was a mistake means that this bureaucratic nightmare can finally be put to rest not only for myself, but the 24,000 other victims affected by these cuts."
Ms Keshishian is hoping to start a centre to support victims of crime, and will now focus her attentions on achieving that goal.
The State Opposition welcomed Mr Baird's announcement.
"I am pleased that the Liberals have come to their senses and will scrap their unfair changes to victims compensation," said Shadow Attorney General, Paul Lynch.
"It is unfortunate that Mike Baird had to be shamed in metropolitan press and prime time TV to finally decide to scrap these unfair rules."
– Troy Dodds